24 ft HURRICANE 237 Sundeck Bowrider WB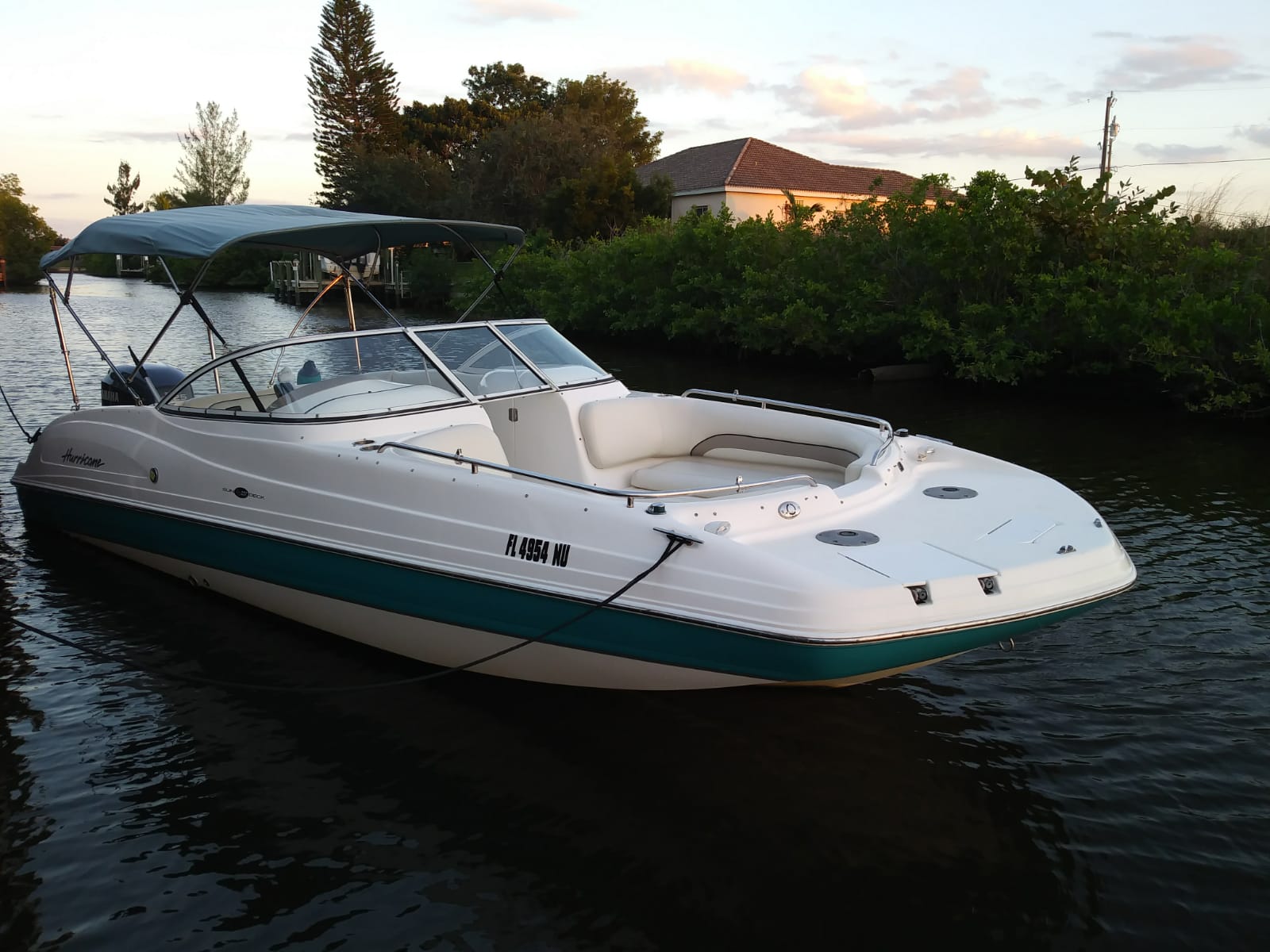 Price Info:
Extra Price Info:
+ 6.5% sales Tax + $250 Orientation and End Cleaning + $1,000.00 Security deposit (refundable)
License:
Must be at least 25 years old and possess a valid driver's license
Sea Tow insurance:
costs approx. $ 35.00 per week
Description
24' HURRICANE 237 Sundeck Bowrider (new remodeled in 2018) – arguably the most popular family and excursion boat in the region: comfortable seats for up to 7 persons in front and rear combined. Only this boat boats with a bimini top which is extendable to the entire front seating area, providing special protection to its passengers – either from too much sun or unexpected rain showers. The equipment is manifold. Among other things there is a swimming ladder, a mountable table, a sink and a shower. The boat is equipped with a color-GPS, a depth finder and a special stereo system. The 225 hp Yamaha four stroke engine is known as powerful and particularly reliable. The boat is a 2008 make and in a very well looked-after condition. It is easy to handle and therefore the perfect choice for both experts ad beginners. The Hurricane 237 stays calm and stable on the water, even if it gets wavy at times.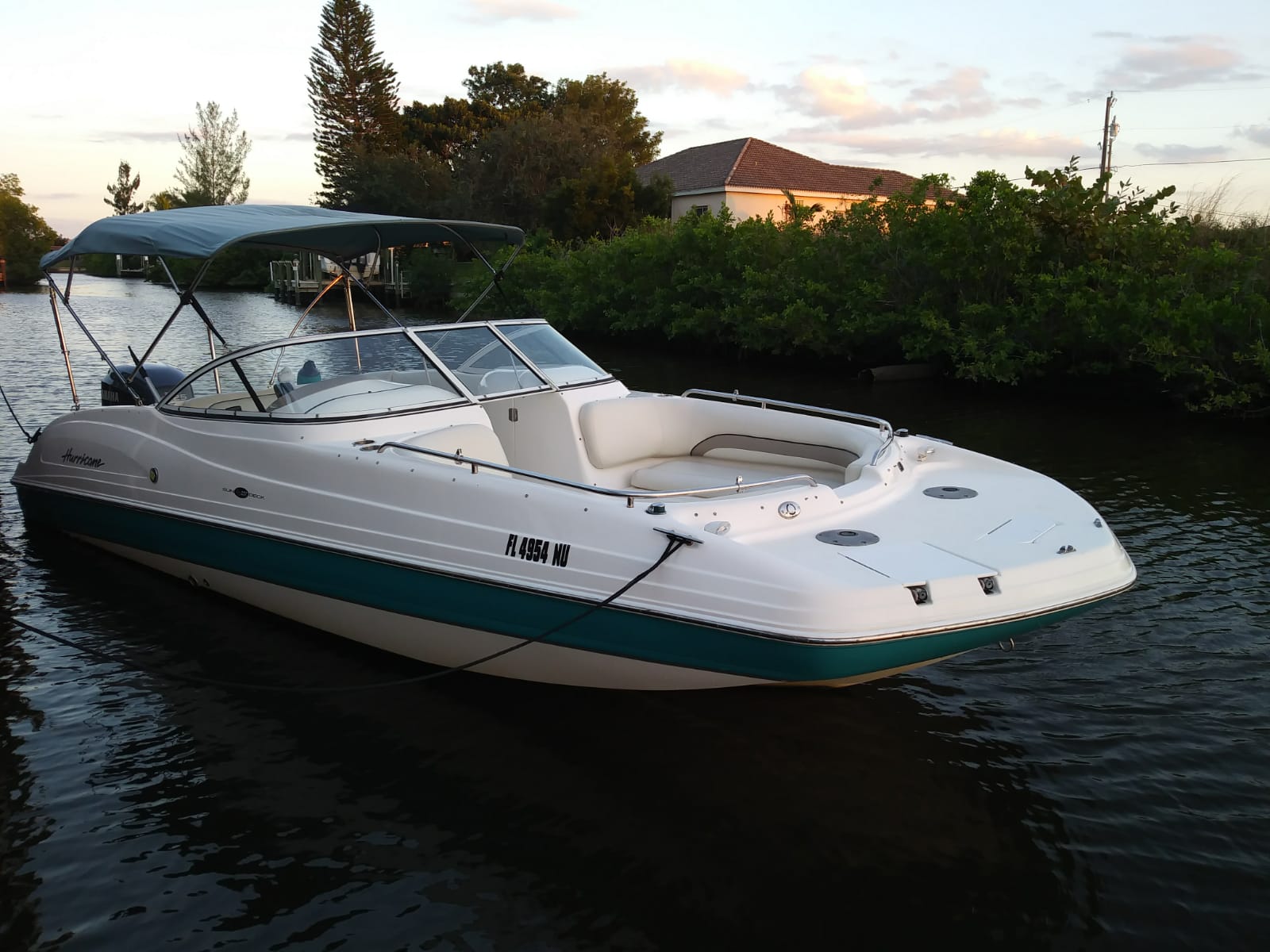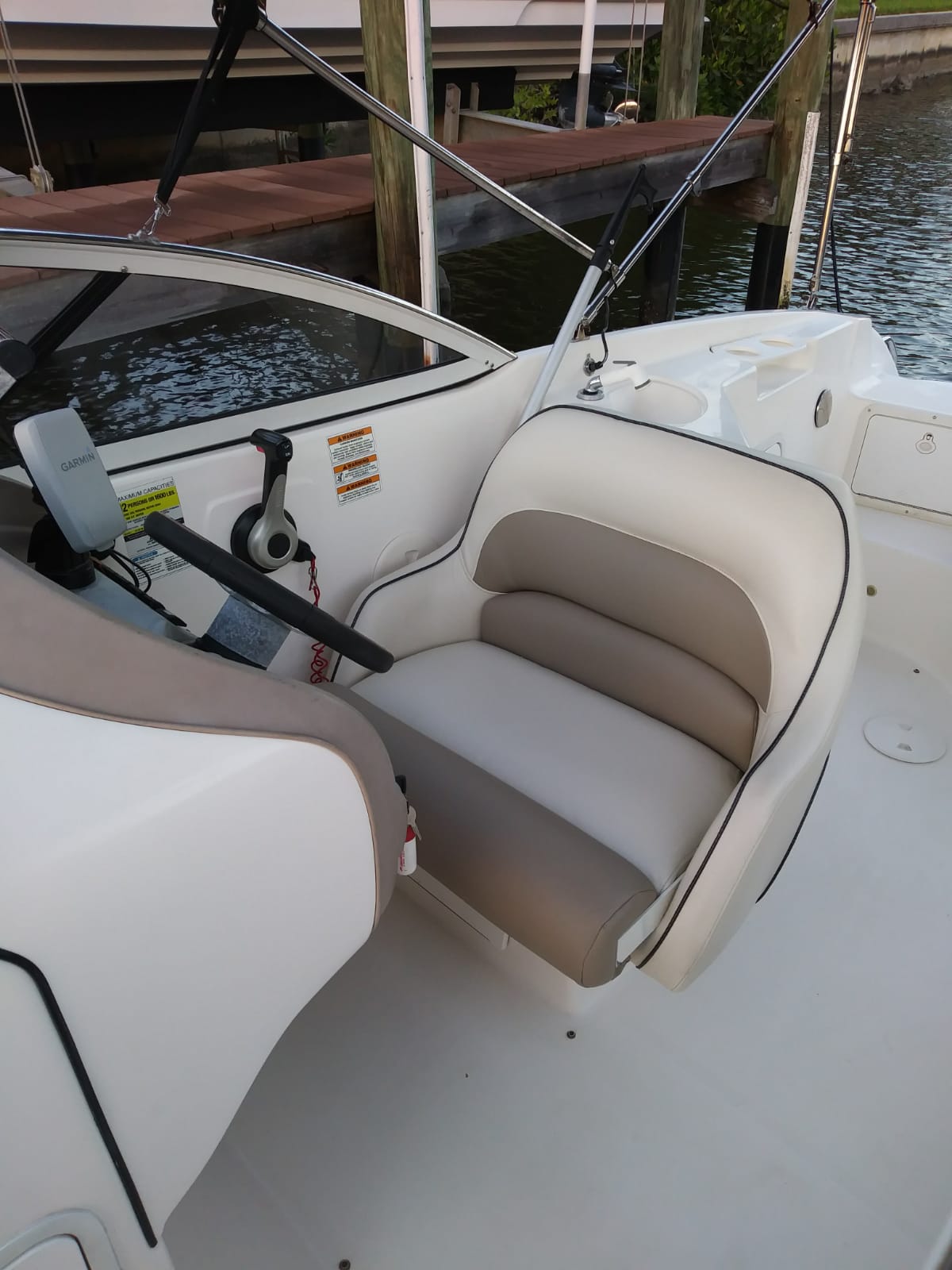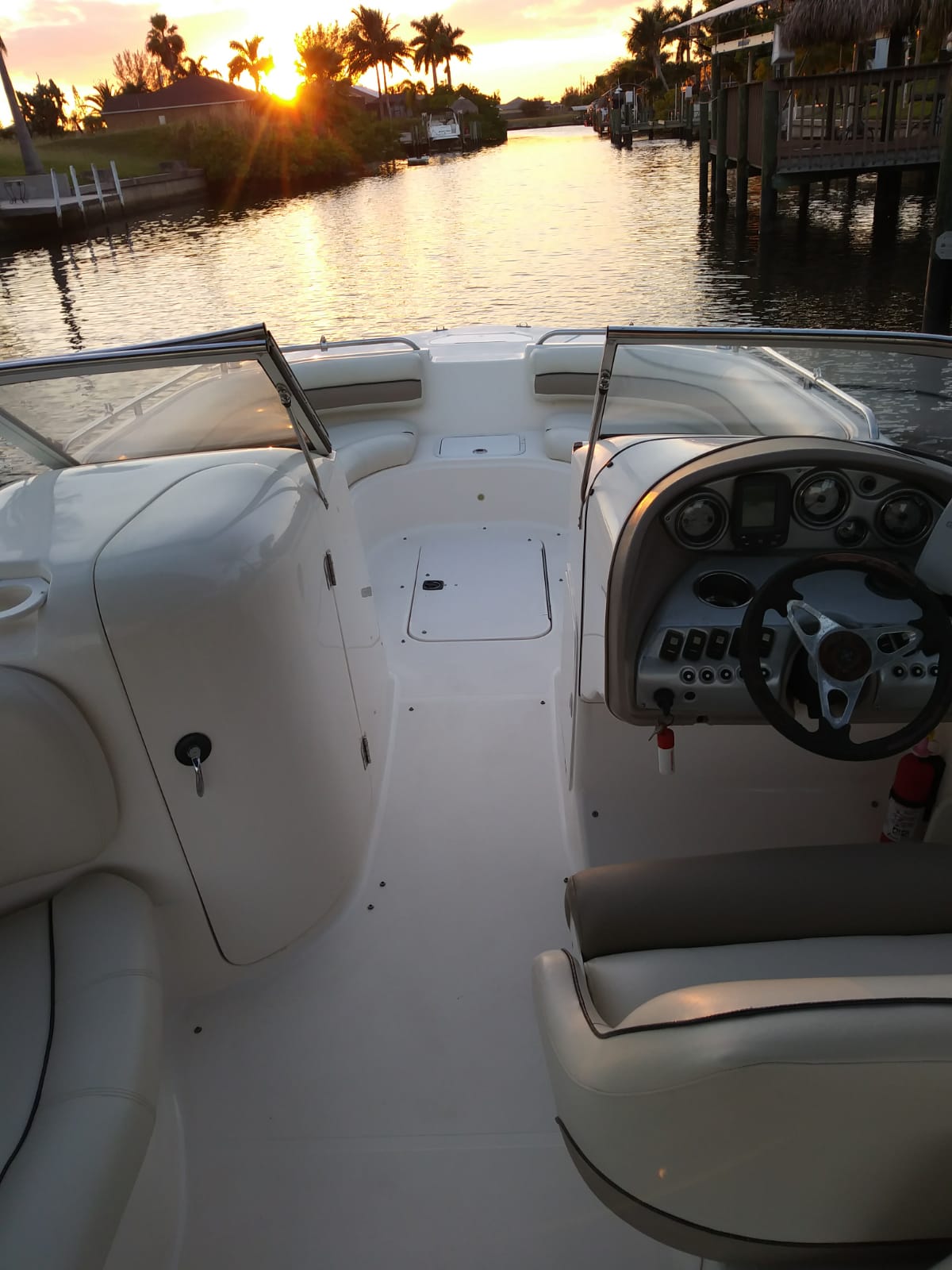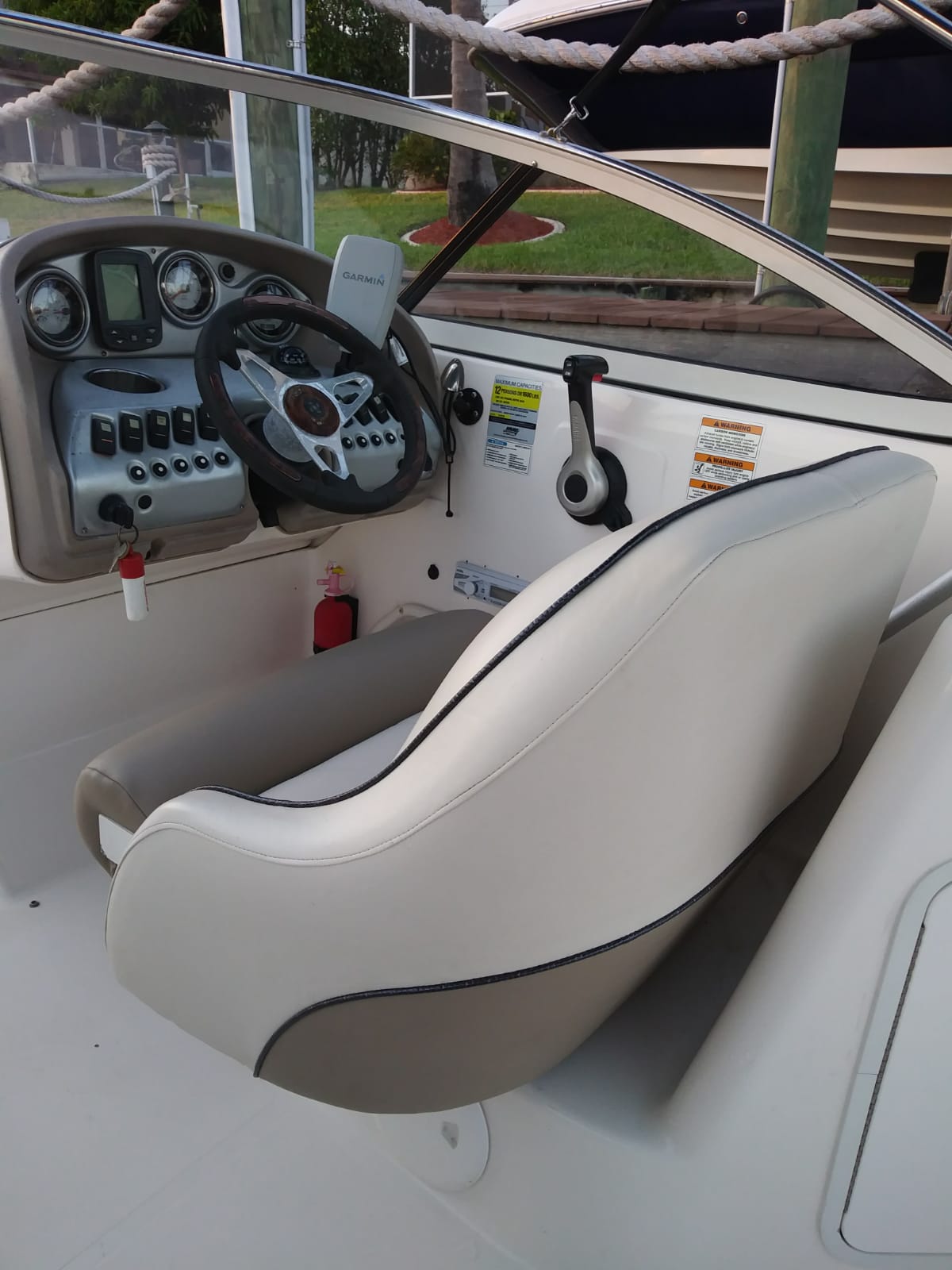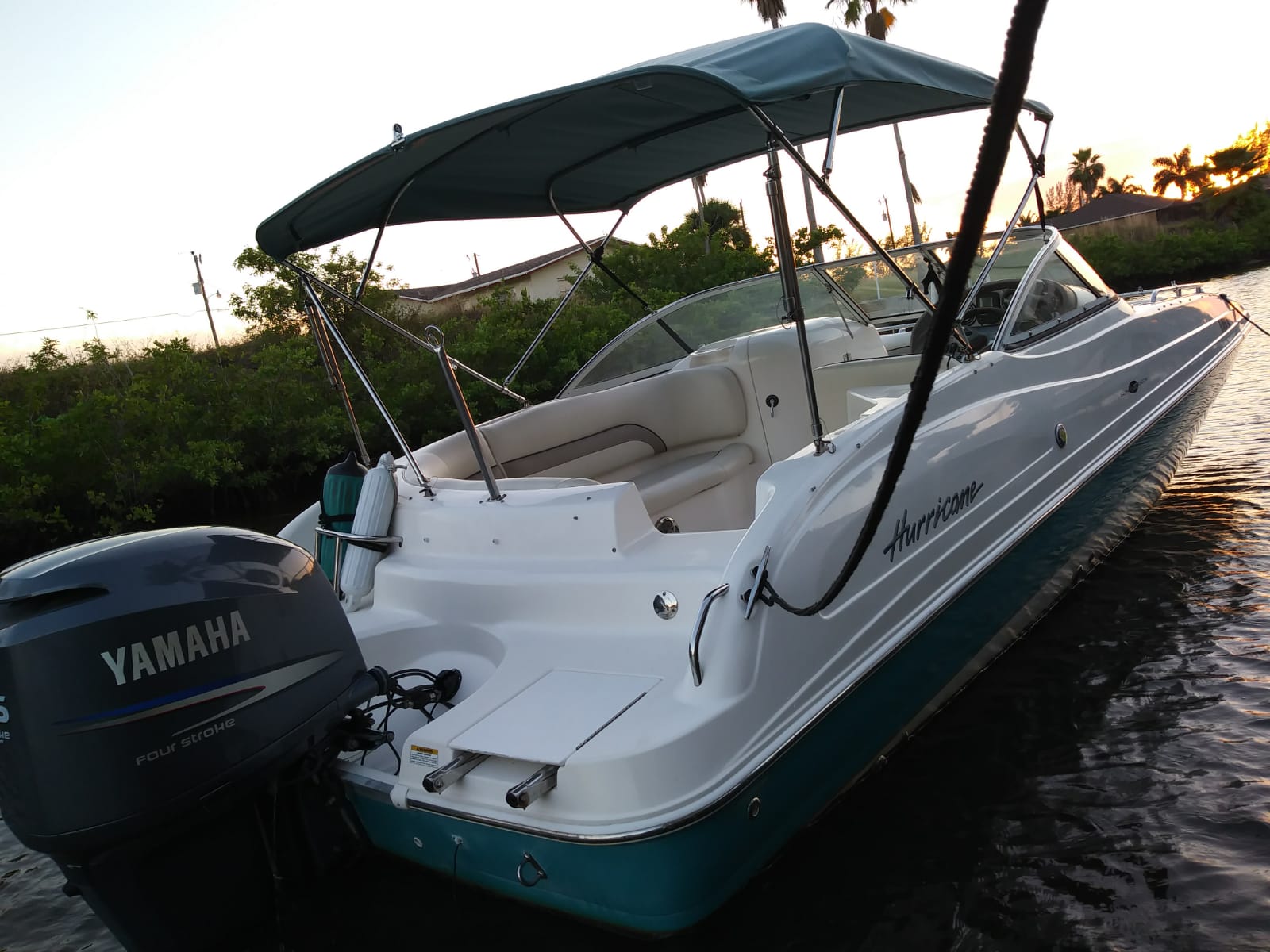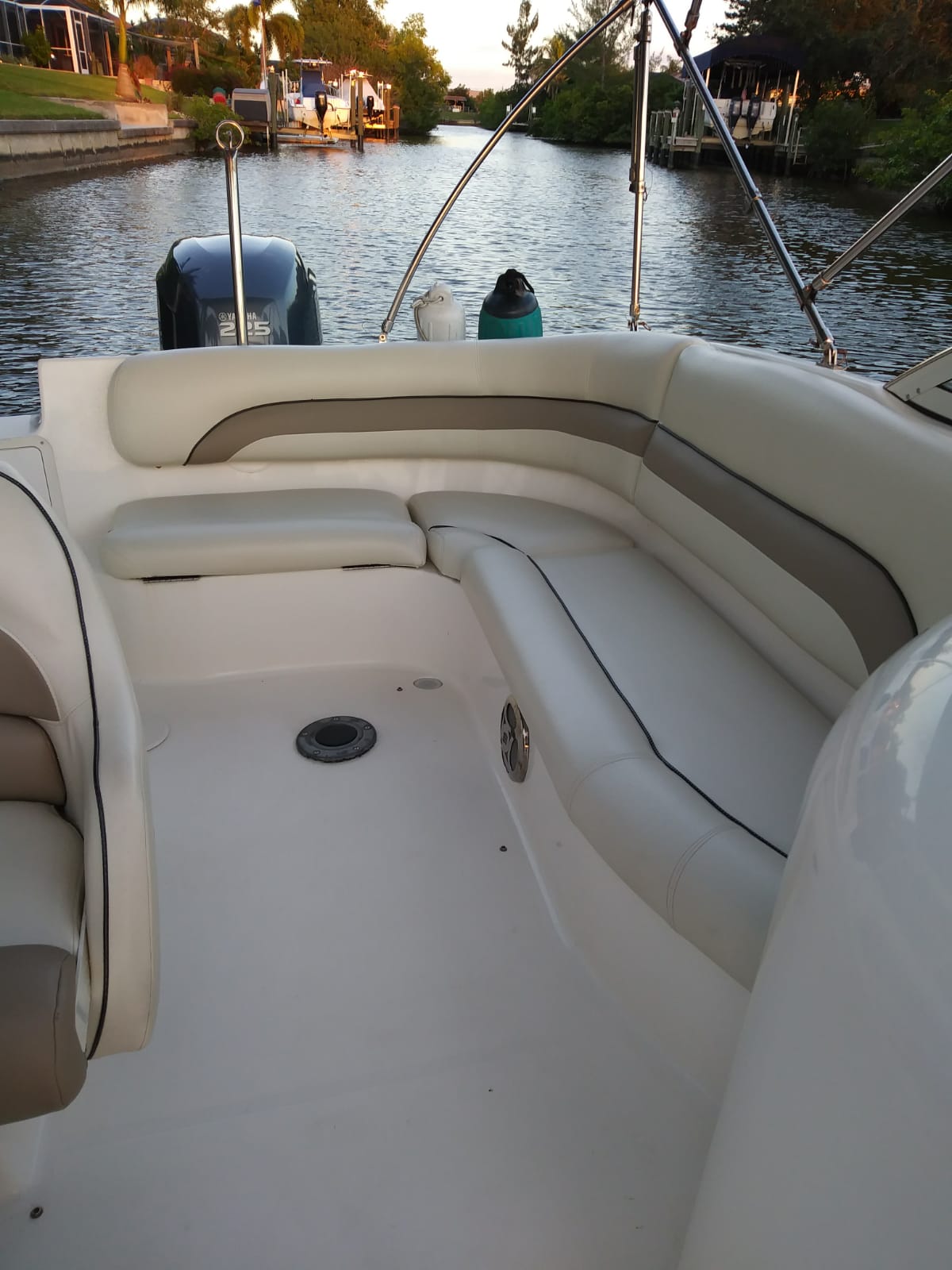 = Available
= Confirmed
= Check In/Out
= Pending
December 2023
Su
Mo
Tu
We
Th
Fr
Sa
1
2
3
4
5
6
7
8
9
10
11
12
13
14
15
16
17
18
19
20
21
22
23
24
25
26
27
28
29
30
31
January 2024
Su
Mo
Tu
We
Th
Fr
Sa
1
2
3
4
5
6
7
8
9
10
11
12
13
14
15
16
17
18
19
20
21
22
23
24
25
26
27
28
29
30
31
February 2024
Su
Mo
Tu
We
Th
Fr
Sa
1
2
3
4
5
6
7
8
9
10
11
12
13
14
15
16
17
18
19
20
21
22
23
24
25
26
27
28
29
March 2024
Su
Mo
Tu
We
Th
Fr
Sa
1
2
3
4
5
6
7
8
9
10
11
12
13
14
15
16
17
18
19
20
21
22
23
24
25
26
27
28
29
30
31
April 2024
Su
Mo
Tu
We
Th
Fr
Sa
1
2
3
4
5
6
7
8
9
10
11
12
13
14
15
16
17
18
19
20
21
22
23
24
25
26
27
28
29
30
May 2024
Su
Mo
Tu
We
Th
Fr
Sa
1
2
3
4
5
6
7
8
9
10
11
12
13
14
15
16
17
18
19
20
21
22
23
24
25
26
27
28
29
30
31