Villa Lighthouse

2530 El Dorado Pkwy West, Cape Coral, 33914, Florida, USA
Price: $ 2,400
Prices per week for up to 4 guests

01. Jan 2020 to 31. Dec 2021
$ 2,400.00
Extra person fee
$ 100.00
Max occupants:
6
Discount for booking of 4 weeks and more
6%

Cleaning fee
$ 300
Refundable deposit
$ 1,500
Tax
11.5%
Minimum stay Easter/Christmas:
2 weeks
Surcharge Easter/Christmas:
20 %
Electricity allowance per week:
35.00
Electricity costs per KWH:
0.15
Cleaning costs grill:
50.00
Childs:
2 Child(s) to 2 years free
Down payment:
20% from net rental amount
minimum rental time is 2 weeks !
Property type:
single family
Location Features:
Sailboat Access
Parking:
2 Cars Number of parkings: 2
Property Description
The Lighthouse bears his name rightly. In this extravagant and modern retreat you will feel immediateley at home. Soft colors, premium high quality materials, spaciousness, tranquility and of course the Lighthouse, which is accessible through a separate area and from where you have an amazing view over Cape Coral, the nature reserve up to Sanibel. This is the place where you can enjoy the most beautiful sunsets.
The villa has all the bells and whistles you need for a perfect feel-good vacation!
This exceptional property was built on an oversized lot. The house is south facing this means sunshine from sunrise to sunset.
The large, beautifully landscaped garden gives this residence absolute tranquility and intimacy. The house is modern, exclusive, light-flooded and elegant. The wide open living area and the oversized patio area are places to relax.
Living area:
The open planed living area has been furnished with elegant and luxurious furniture. Tasteful accessories complete the luxurious ambience. Modern paintings create stylish accents. The unique dining table was made by a Florida artist.
Kitchen:
The open gourmet kitchen was perfectly equipped for the demanding cook with wall oven, as well as high-end built-in appliances from Miele.
Bedrooms:
Master Suite 1 King Bed (Ground Floor) This large and elegant suite has direct access to the pool and is an ideal retreat to relax.
Mastersuite 2 with Kingsize Bed (1st floor) This large movie-style suite has direct access to the balcony (from here you have also access to the lighthouse) with a unique view over the mangroves.
1 guest room with queen bed (ground floor) this guest room, the so-called Bay Room is generous and flooded with light.
1 guest room with queen bed, (1st floor) accessible via the gallery and is a private place and separate from the master
Bathroom:
The two master bedrooms each have their own large bathroom with walk-in shower, double sinks
And the ground floor master also has a bathtub.
The bathrooms of the two guest bedrooms are next to the bedrooms accessable through a small hallway
All bathrooms are equipped with high quality materials.
Laundry:
The functional laundry room is equipped with an oversized, state-of-the-art washing machine and dryer
Gallery:
A wooden staircase leads to the upper floor. Here you have an open view of the living area, and the water. From here you have access to the Lighthouse.
Office:
The office is located on the ground floor and has 2 modern desks. Ideal for the businessman (woman) here you can do your job in a nice ambience.
Lighthouse:
Over a large terrace on the first floor you reach the Lighthouse, here you can also experience air-conditioned, breathtaking sunsets or simply enjoy the beautiful view of the reserve and over Cape Coral.
Terraces, lanai and outdoor area:
At Villa Lighthouse is no disturbing screen, the owner consciously waived it. So it can't affect the generosity and spaciousness of the house and the pool area. An effective mosquito repellent is achieved by a state-of-the-art mosquito defense system, which is harmless and biologically effective. This sustem also works against the annoying "No See Ums" mosquitoes, which get through the mesh of a screen. These systems are already successfully used in the large theme parks.
The outdoor area impresses with its size. Due to the south orientation of the pool area you can enjoy the whole day over the sun of Florida or relax in the shady lanai on the lounge furniture. The electrically heated pool with salt system (no salt film on the skin, only softer water) leaves nothing to be desired. The large covered area spoils with a summer kitchen that meets all requirements. Here you can prepare the fresh catch directly.
Waterfront, Dock and Tiki:
The boat dock offers space for boats - an ideal starting point for a boat tour or a paddling tour through the many canals. An Tiki with seating options is an idyllic spot for relaxing fishing or a sundowner.
Location of the villa:
Villa Lighthouse is located right on El Dorado Pkwy W, one of the most expensive streets in southwest Cape Coral right on the spreader canal. In the near are shops and grocery stores. The elegant Cape Harbor Marina is easily accessible by bike or in walk distance and has shops, bars and restaurants.
Additional Information:
All rooms are equipped with large HD TVs. W-LAN is possible everywhere, a printer is also available (cartridges must be repurchased if necessary). Likewise, a Nespresso machine is available (please bring capsules).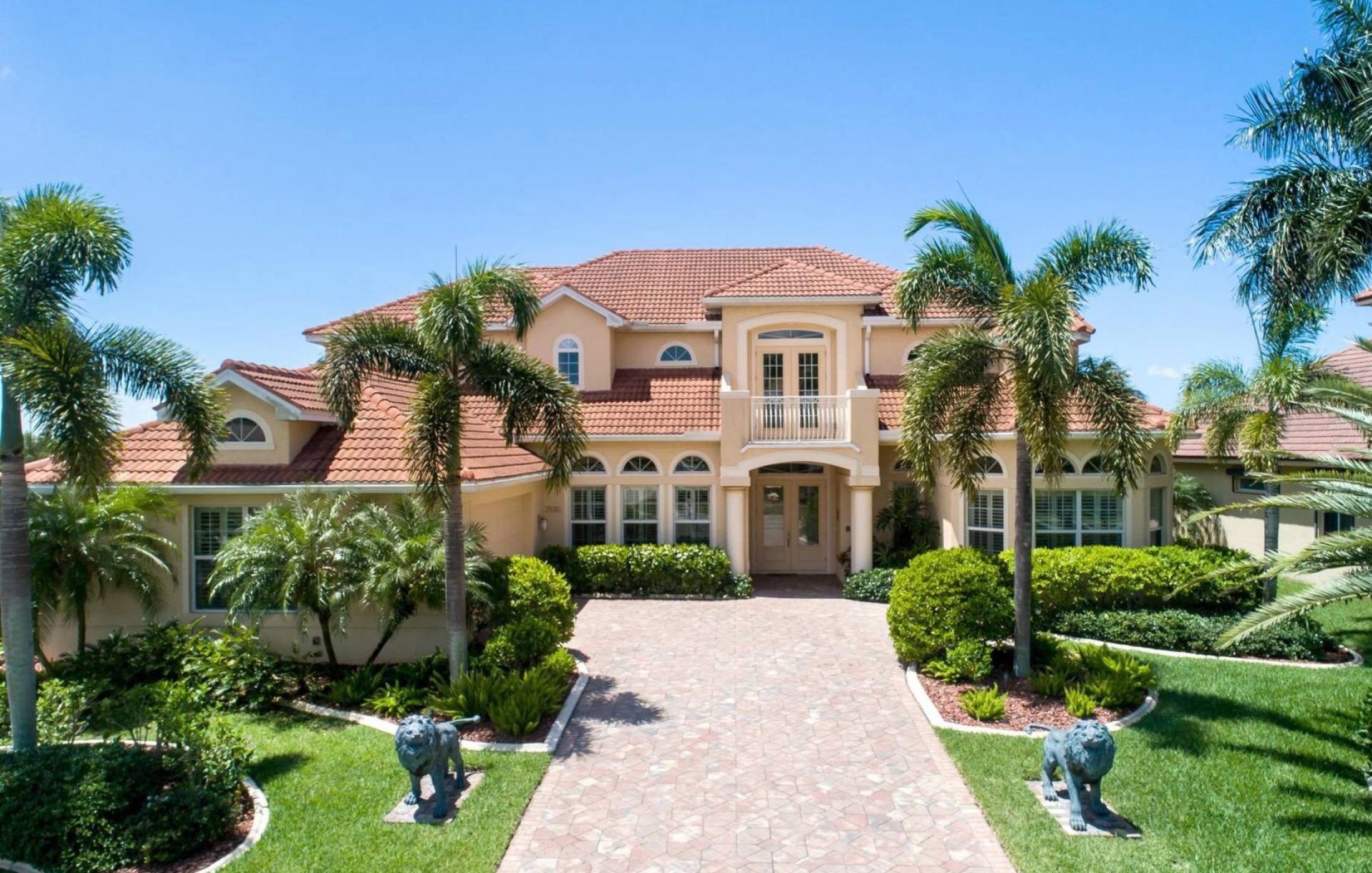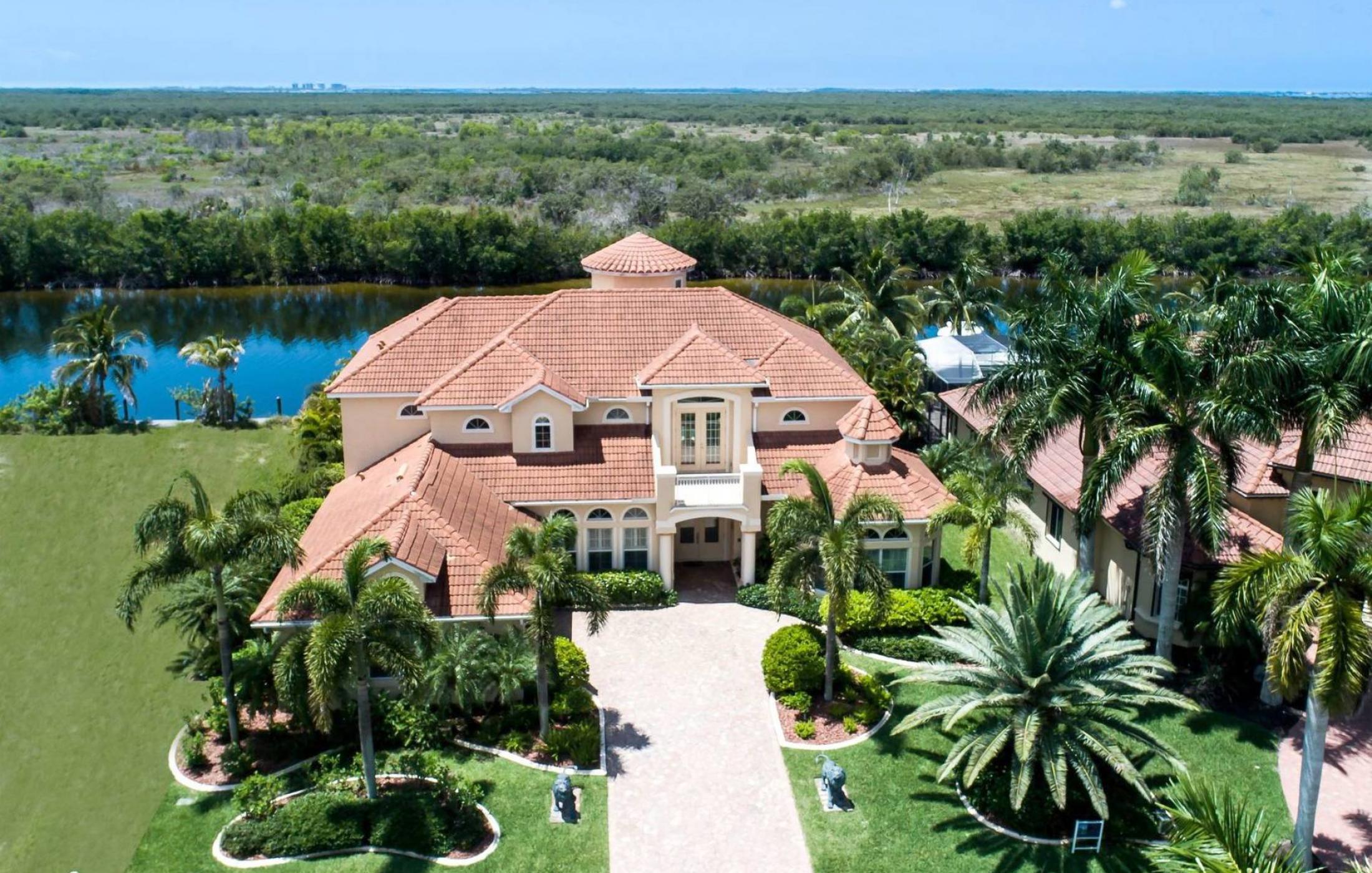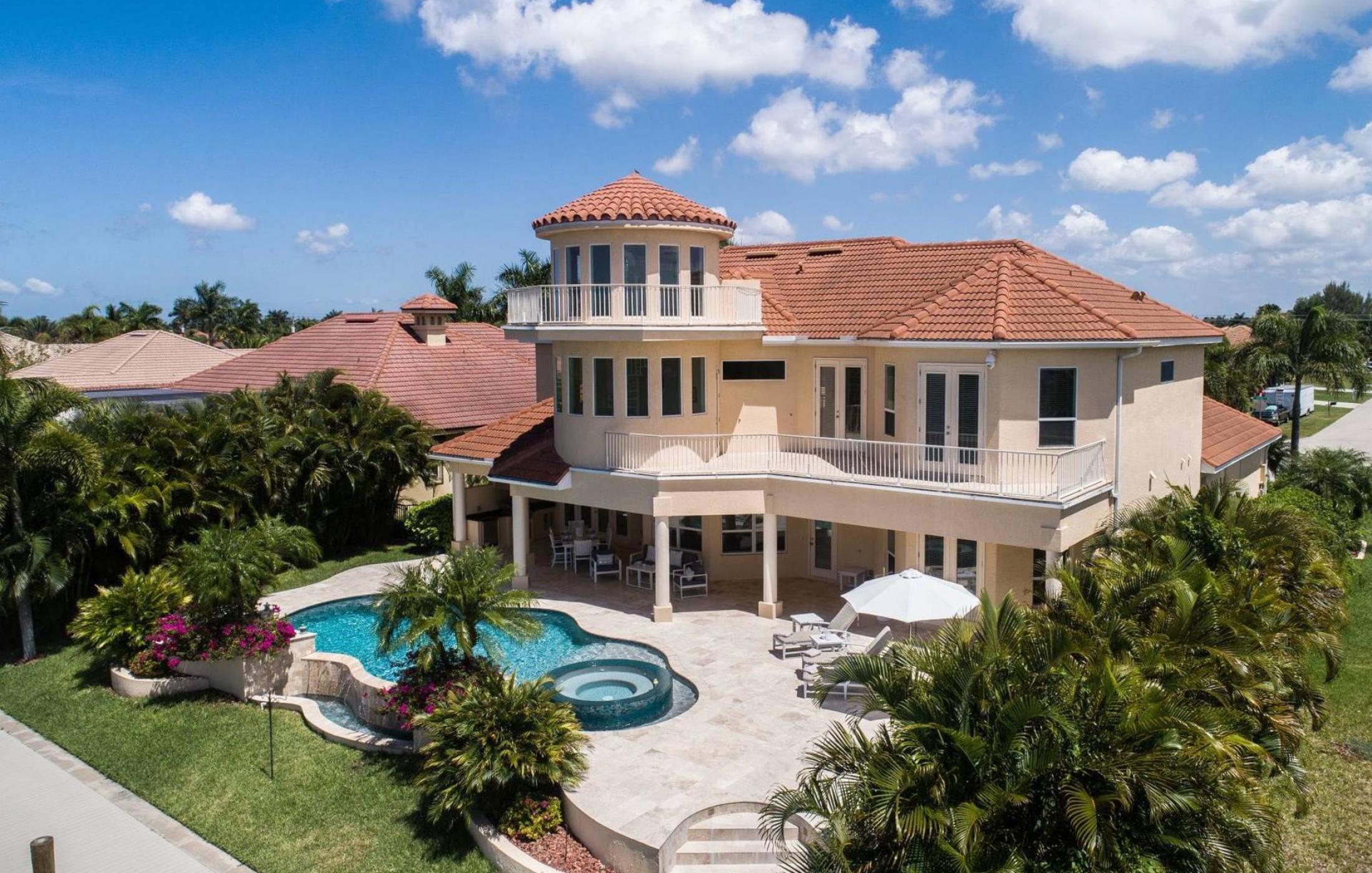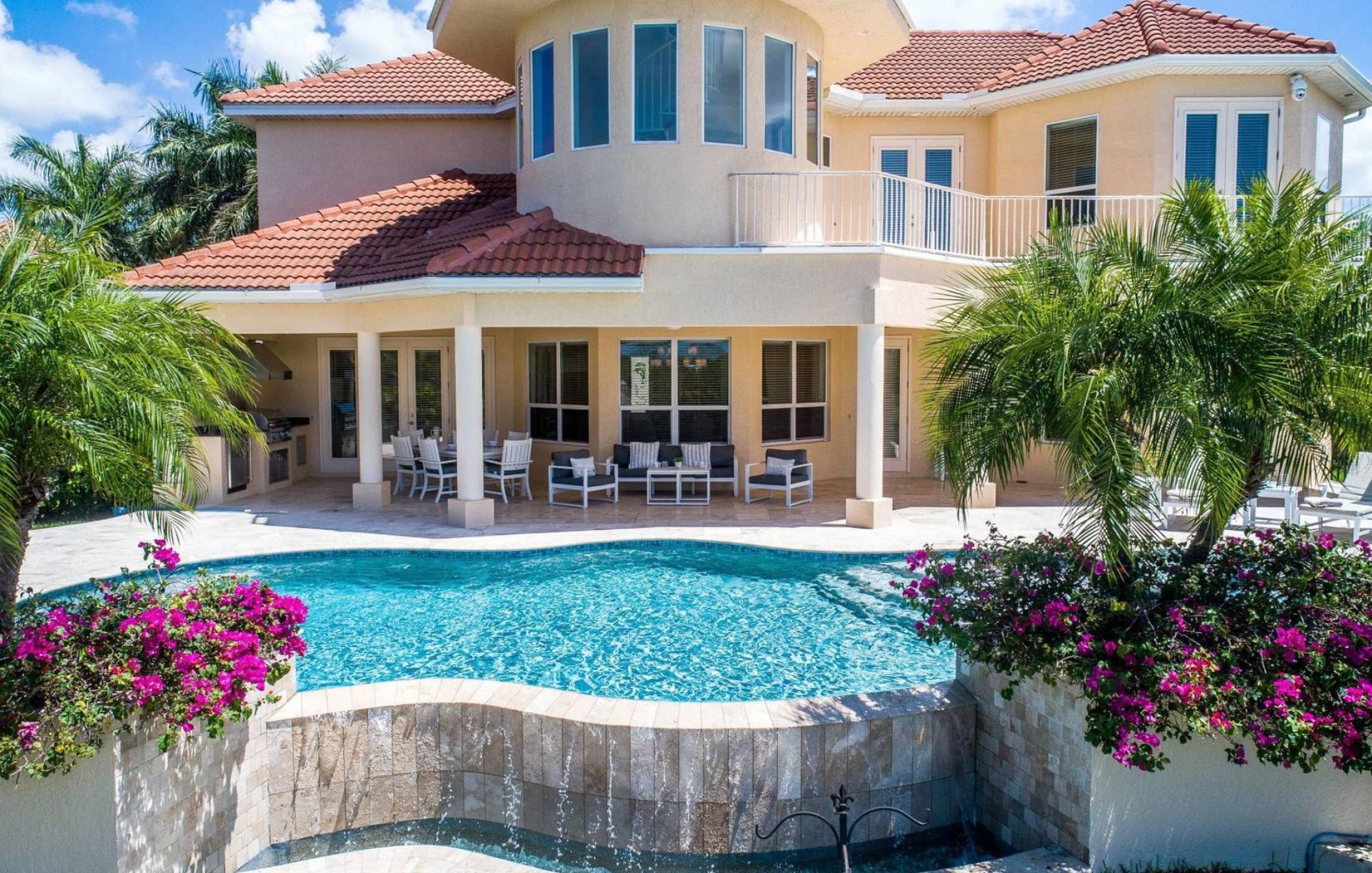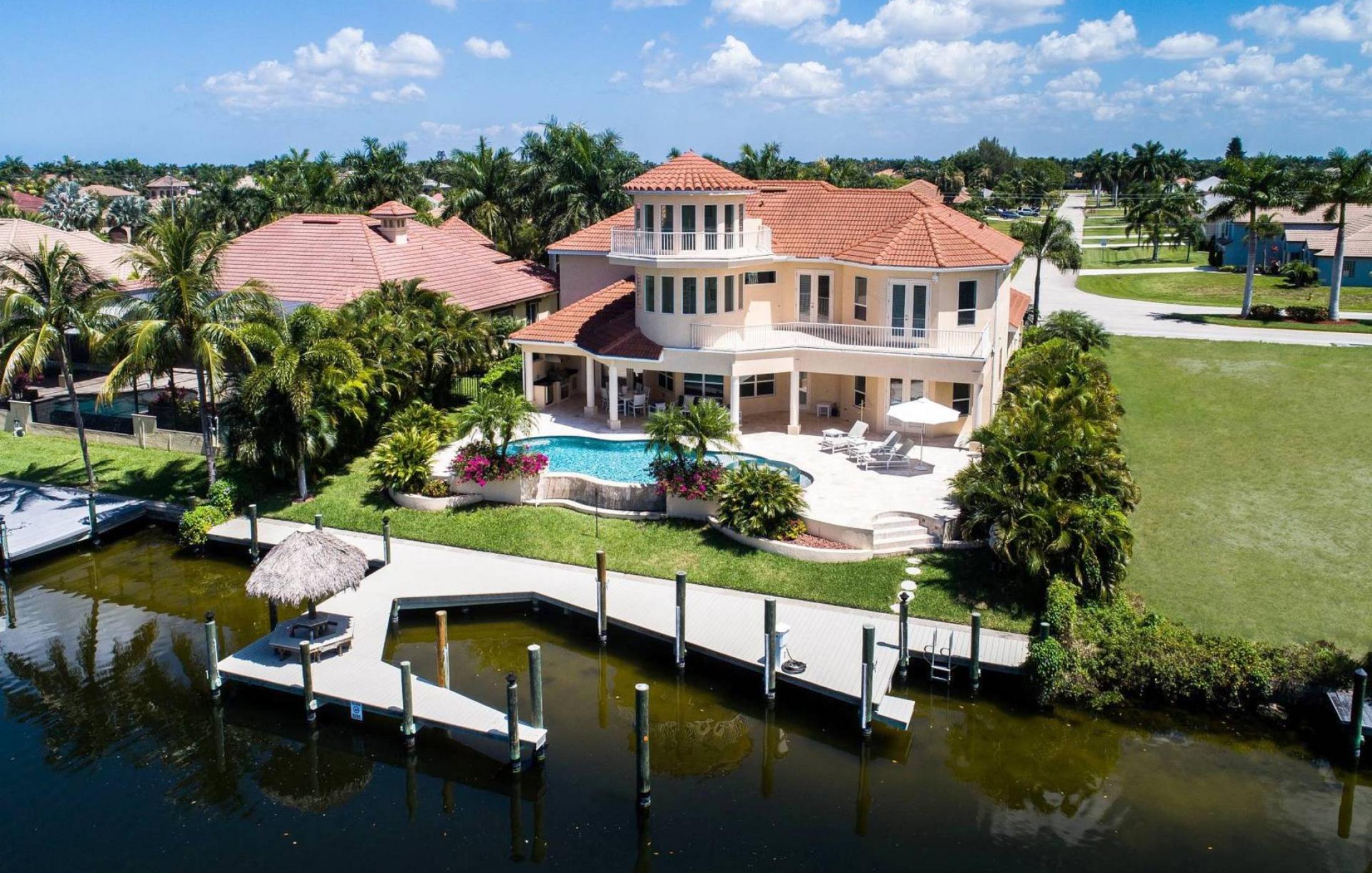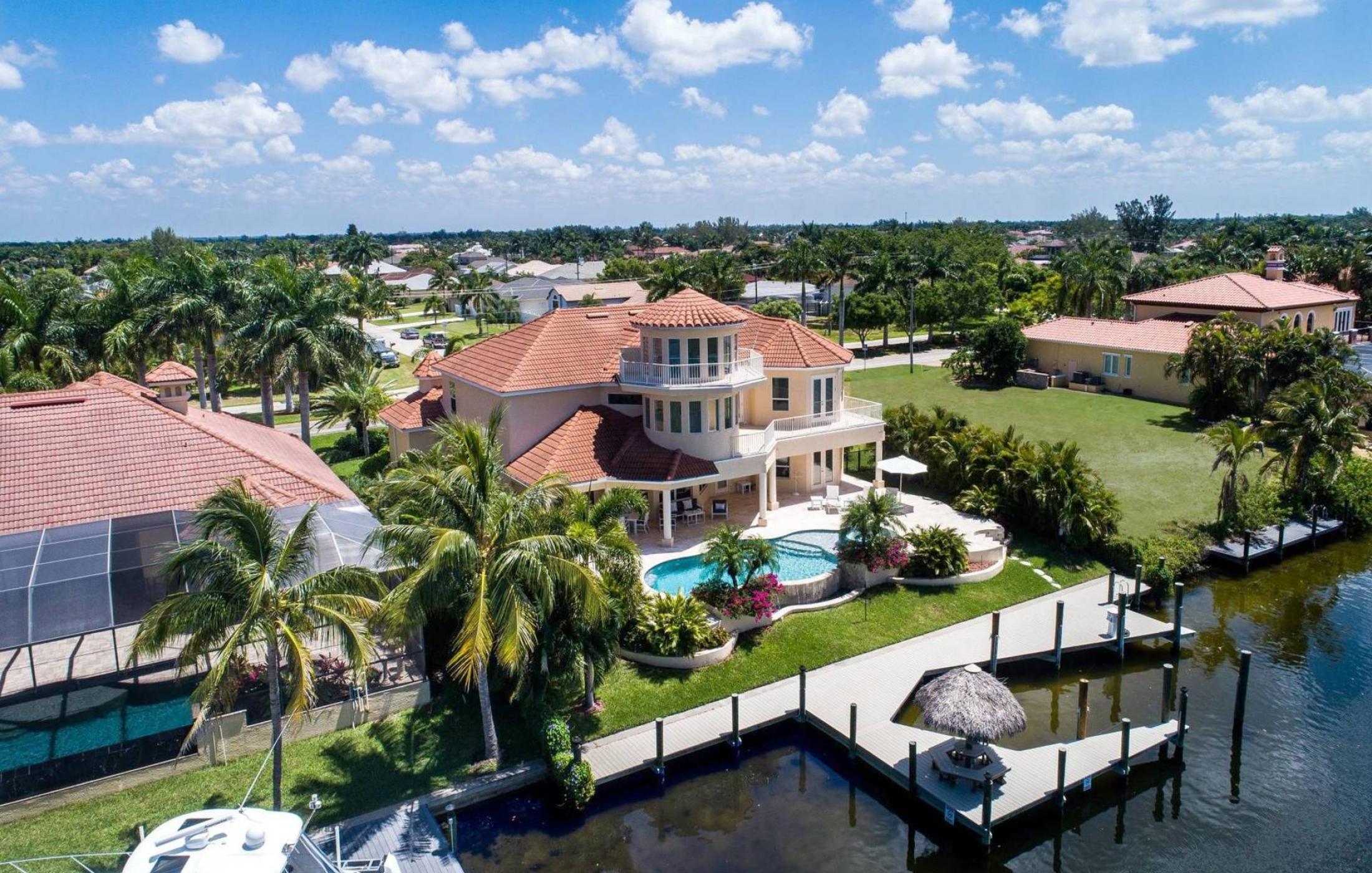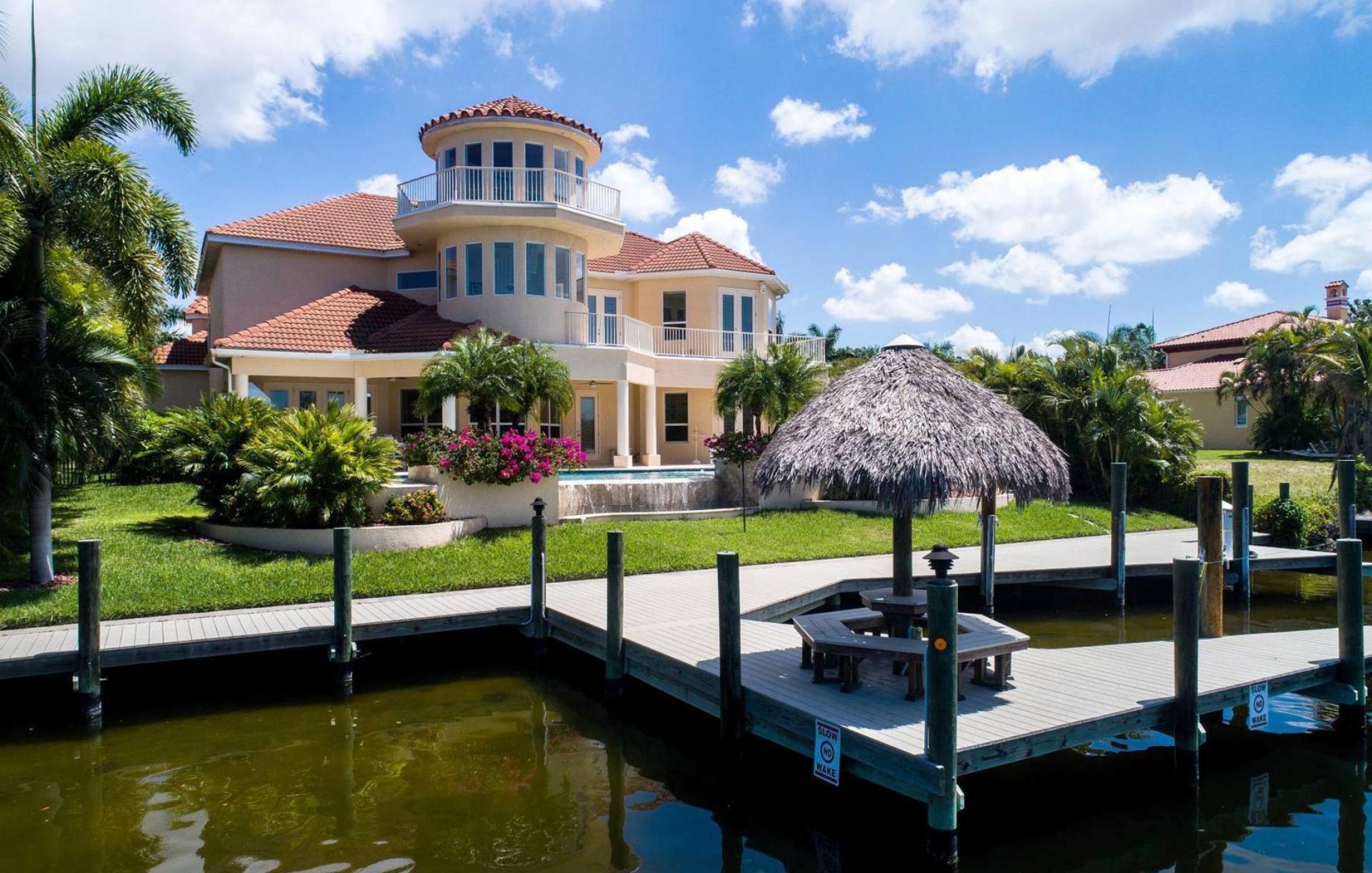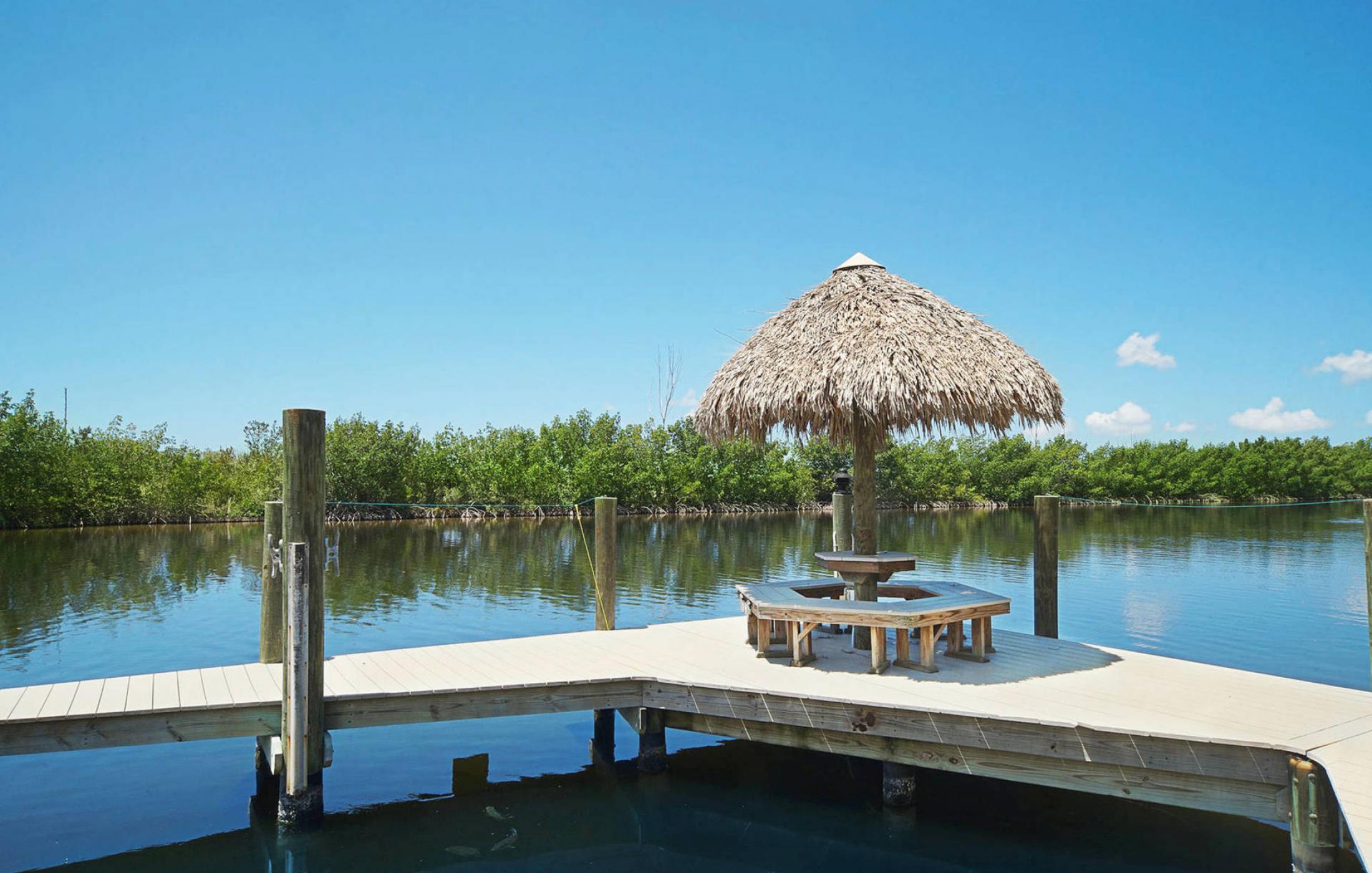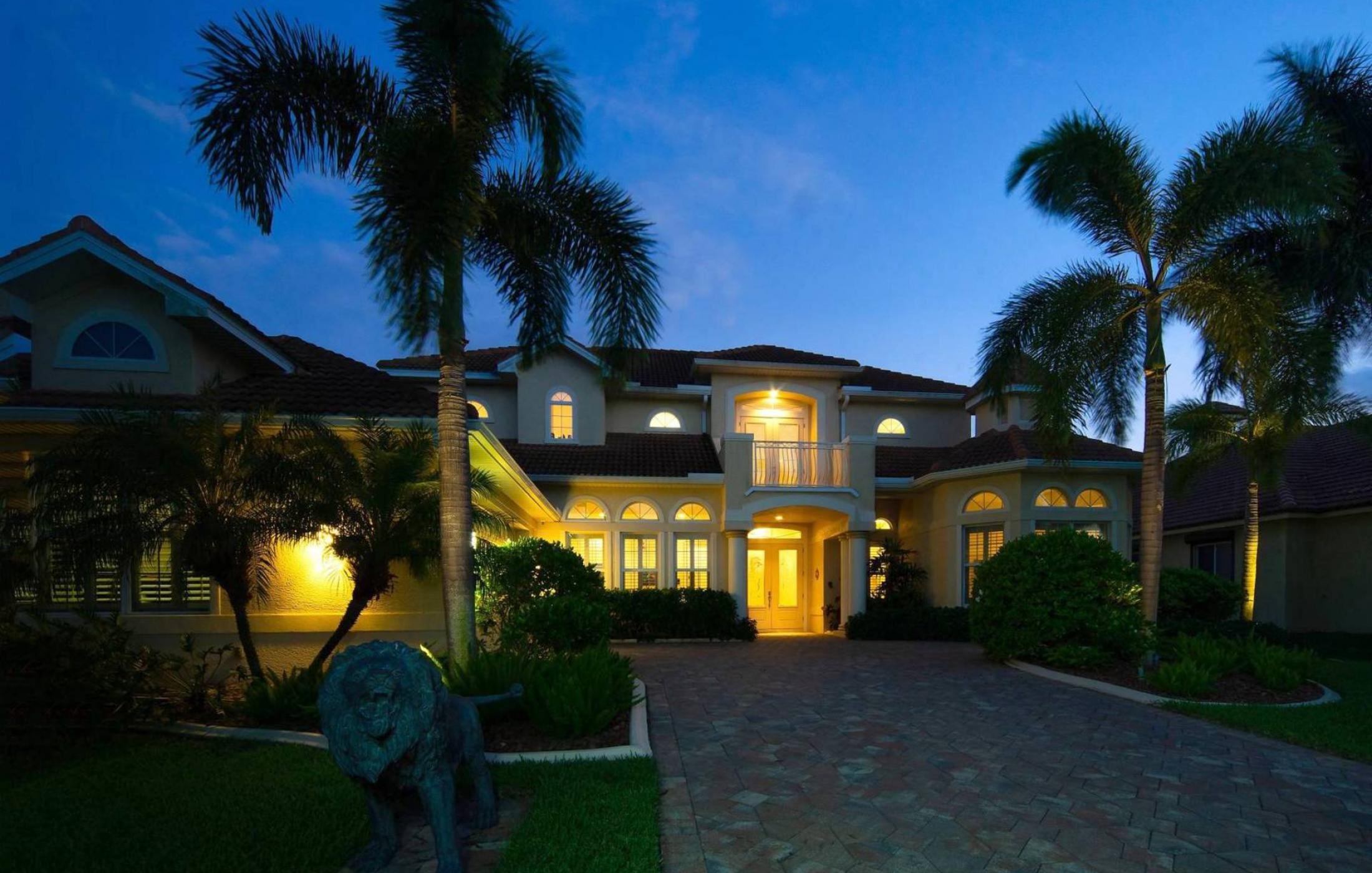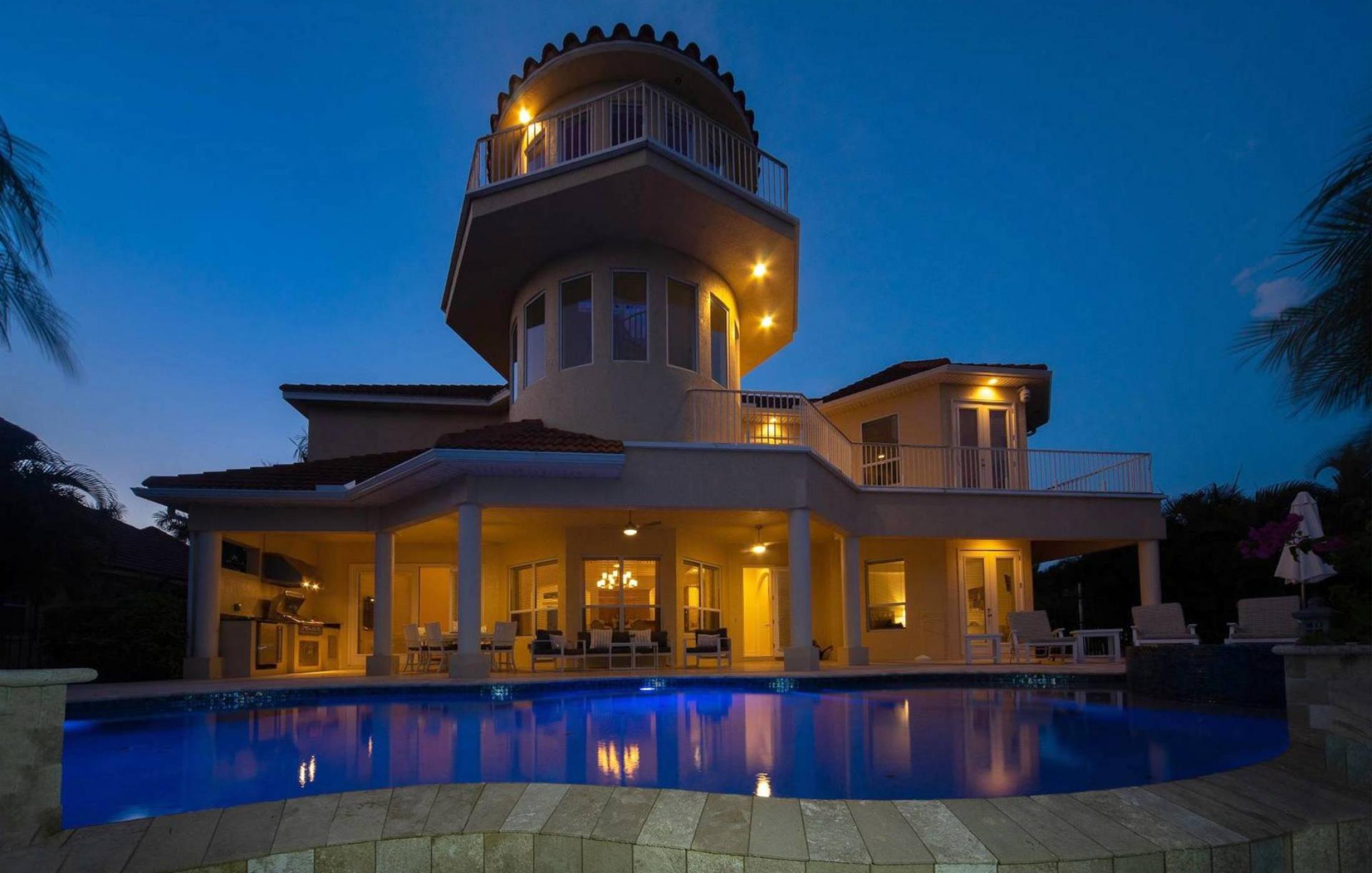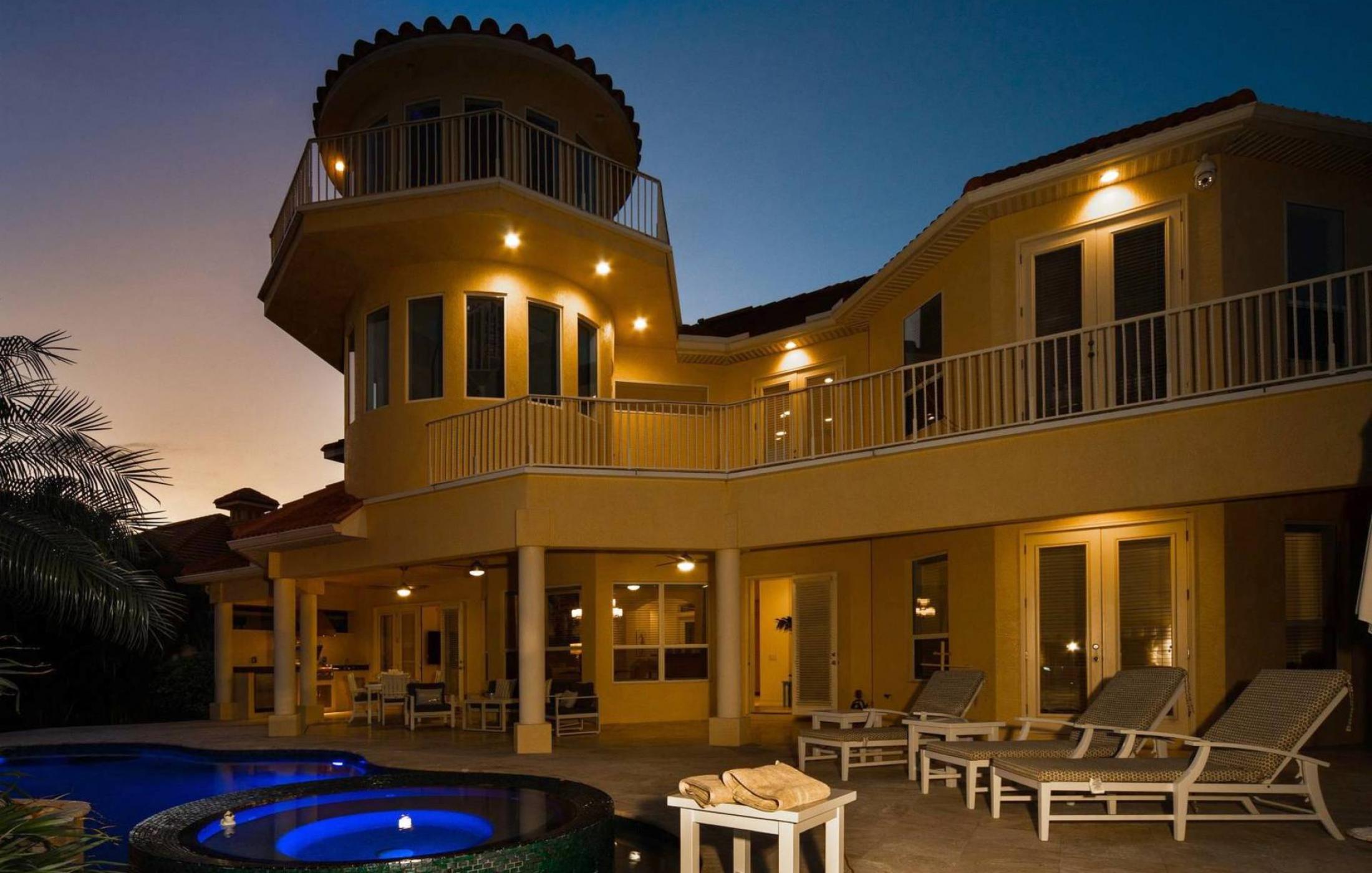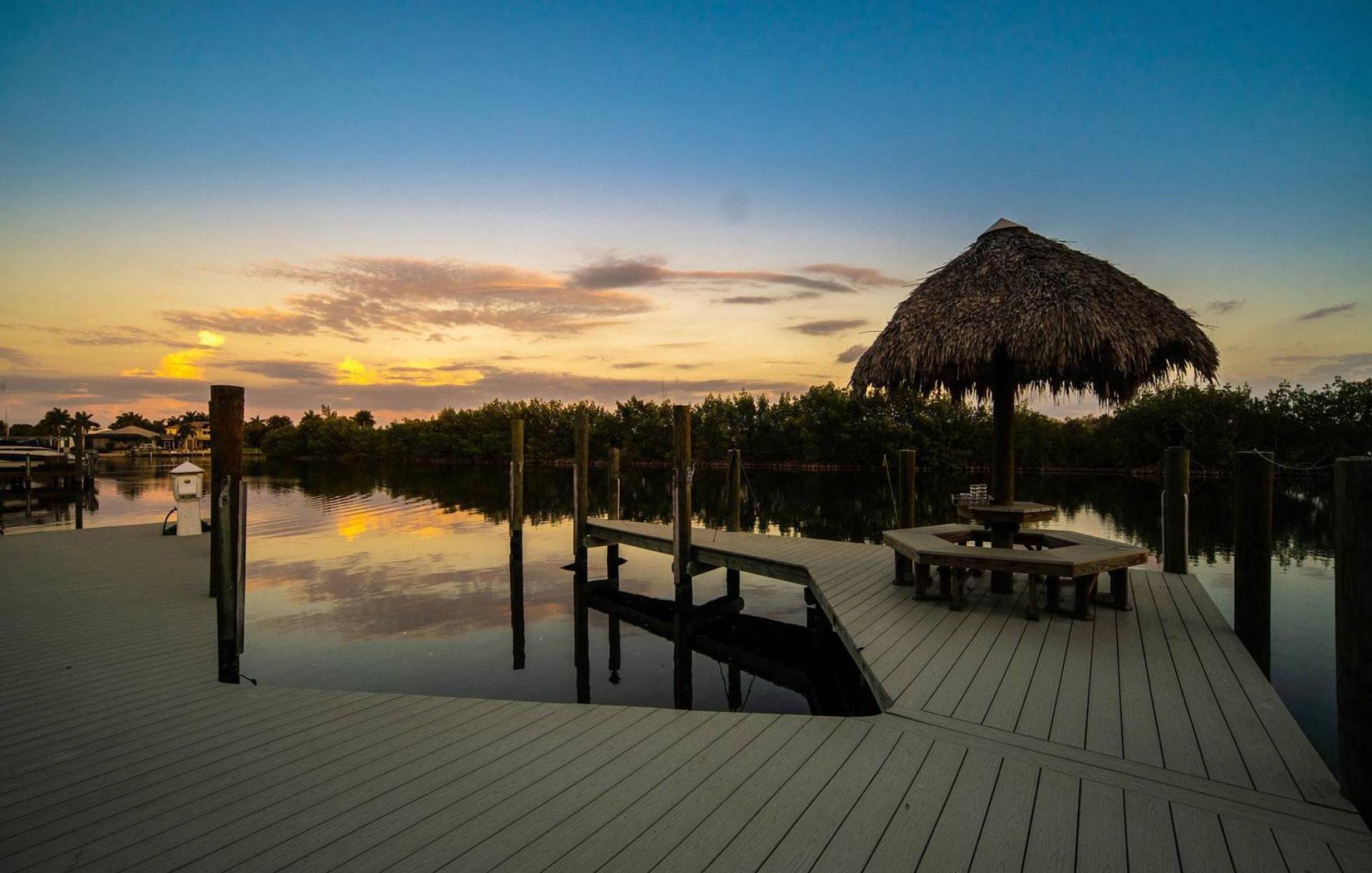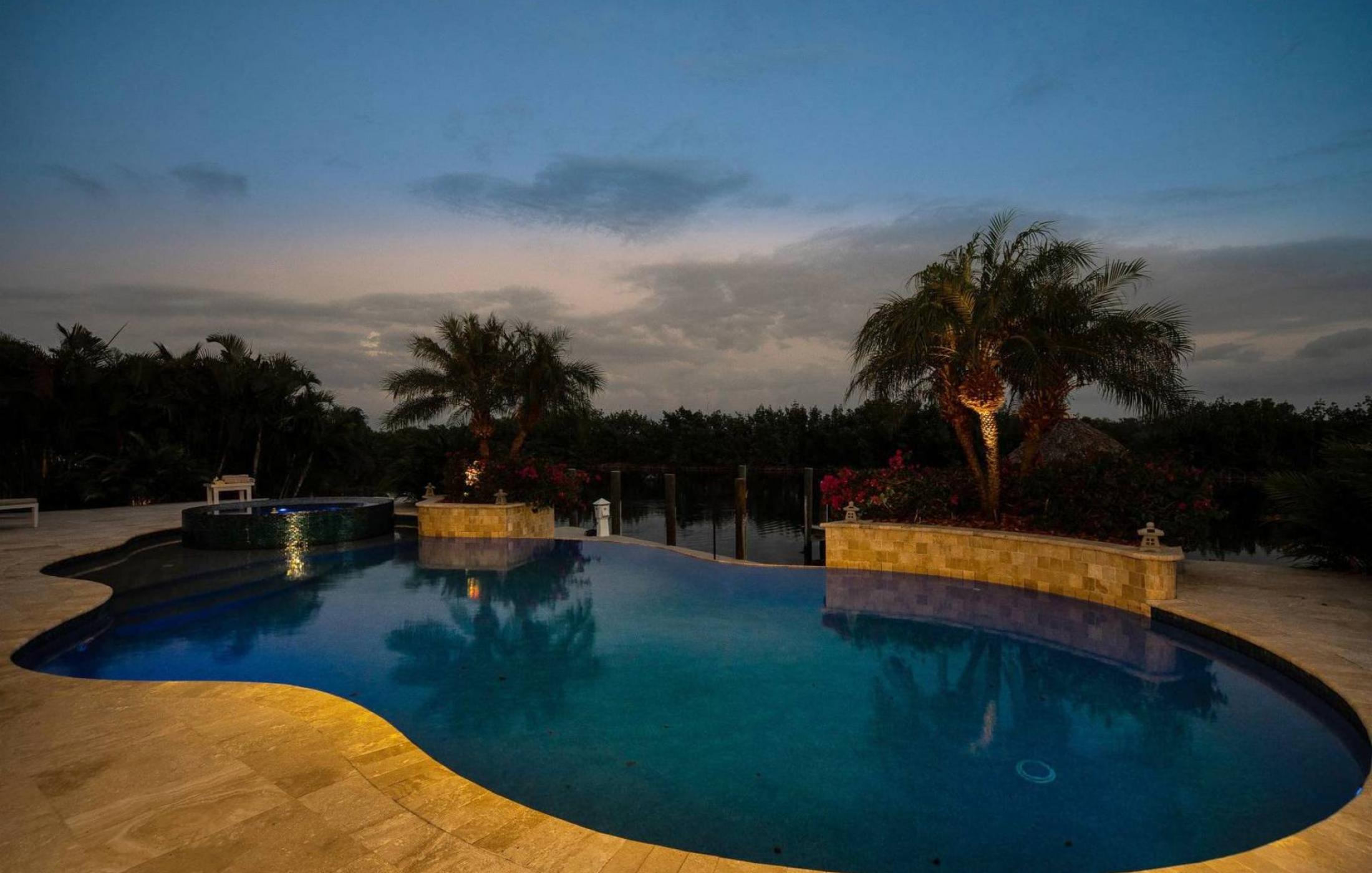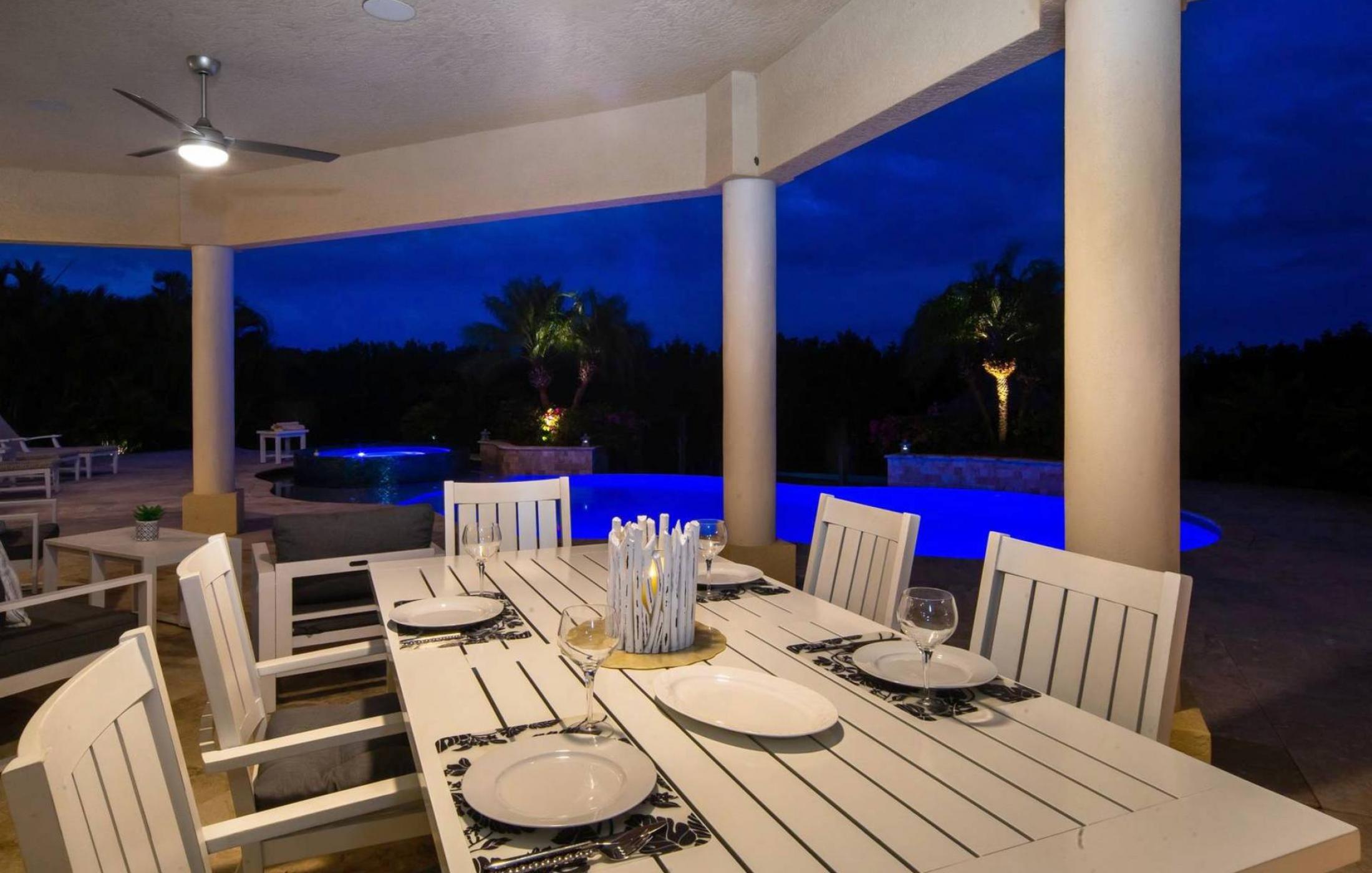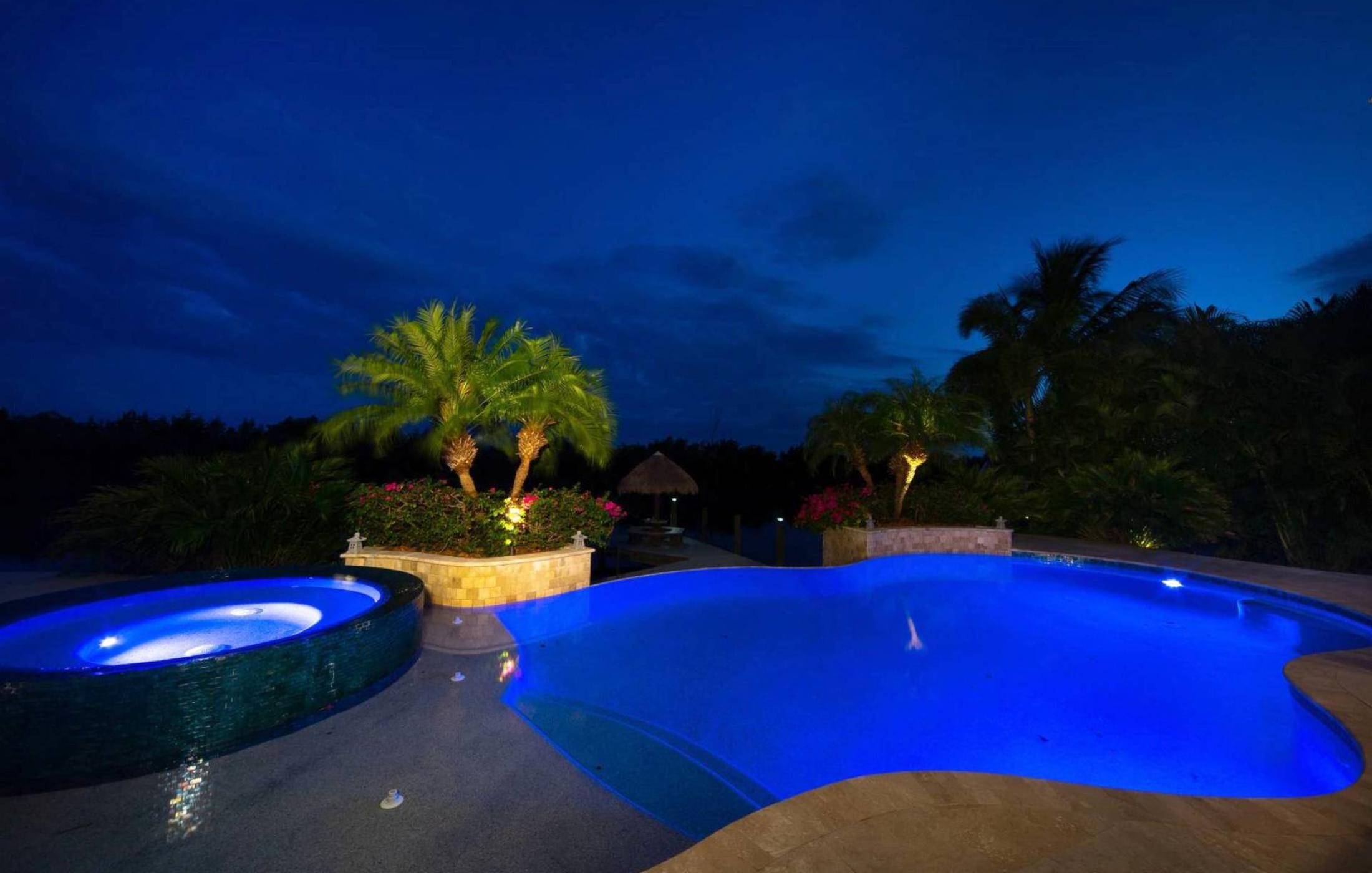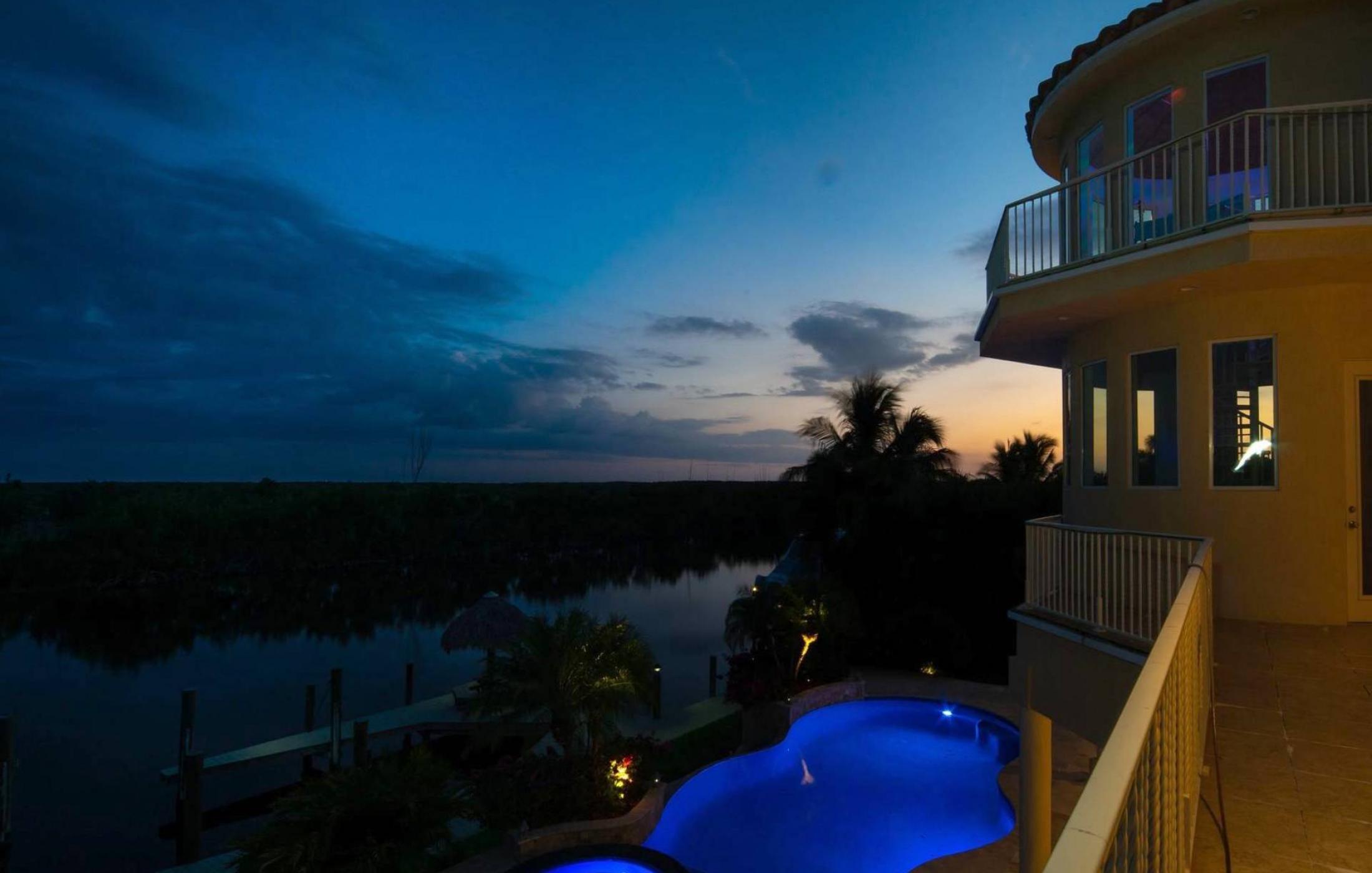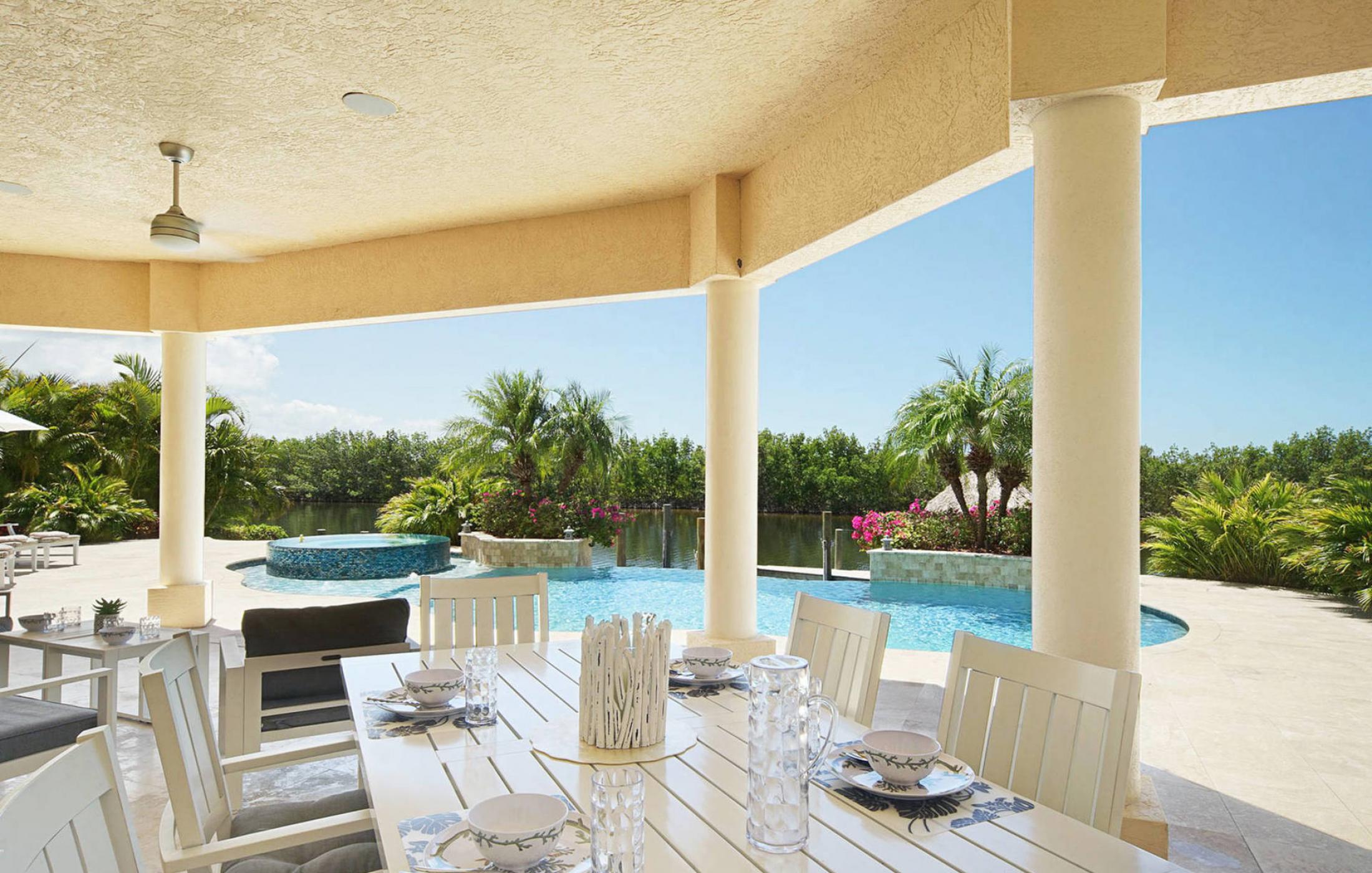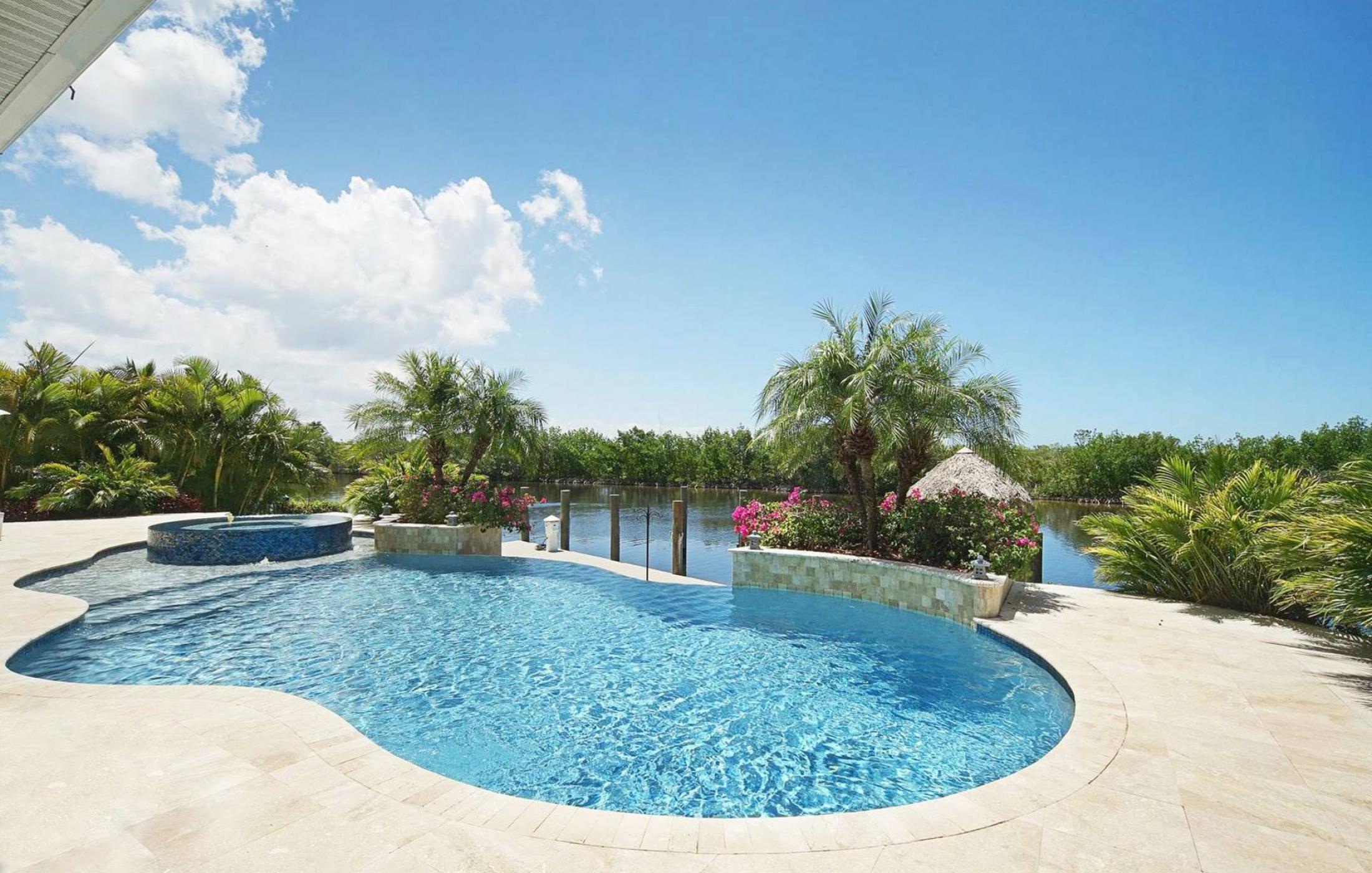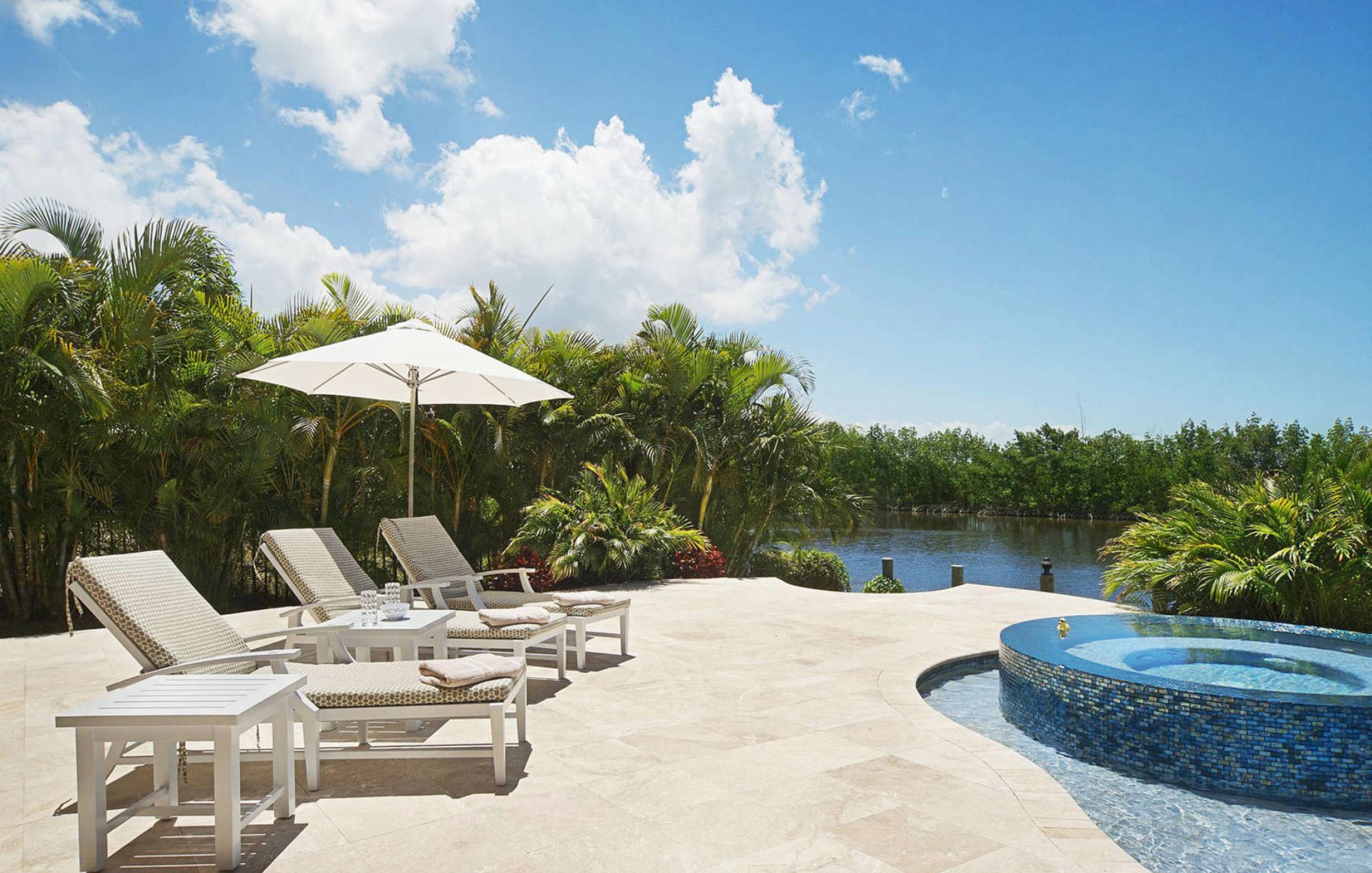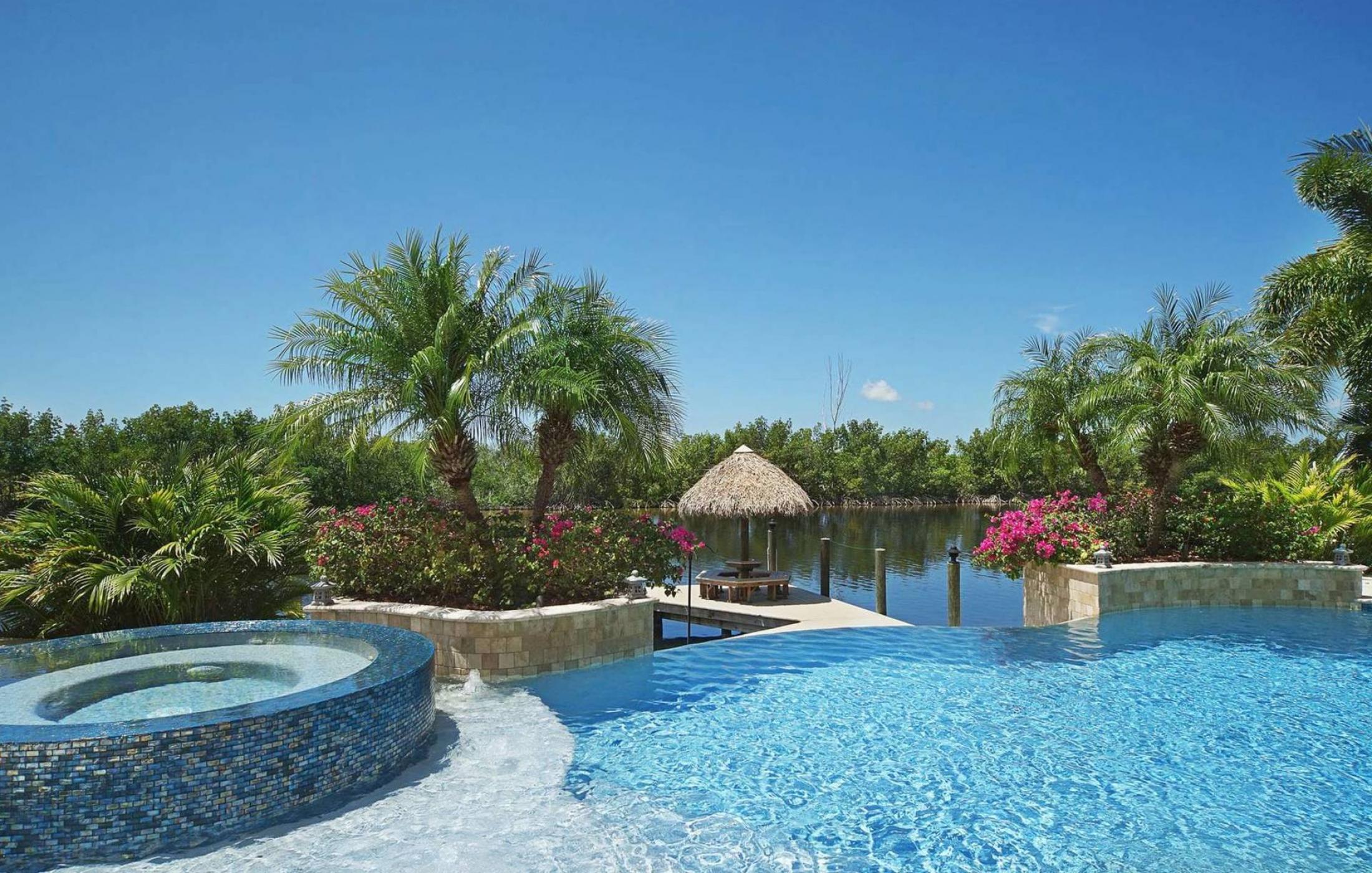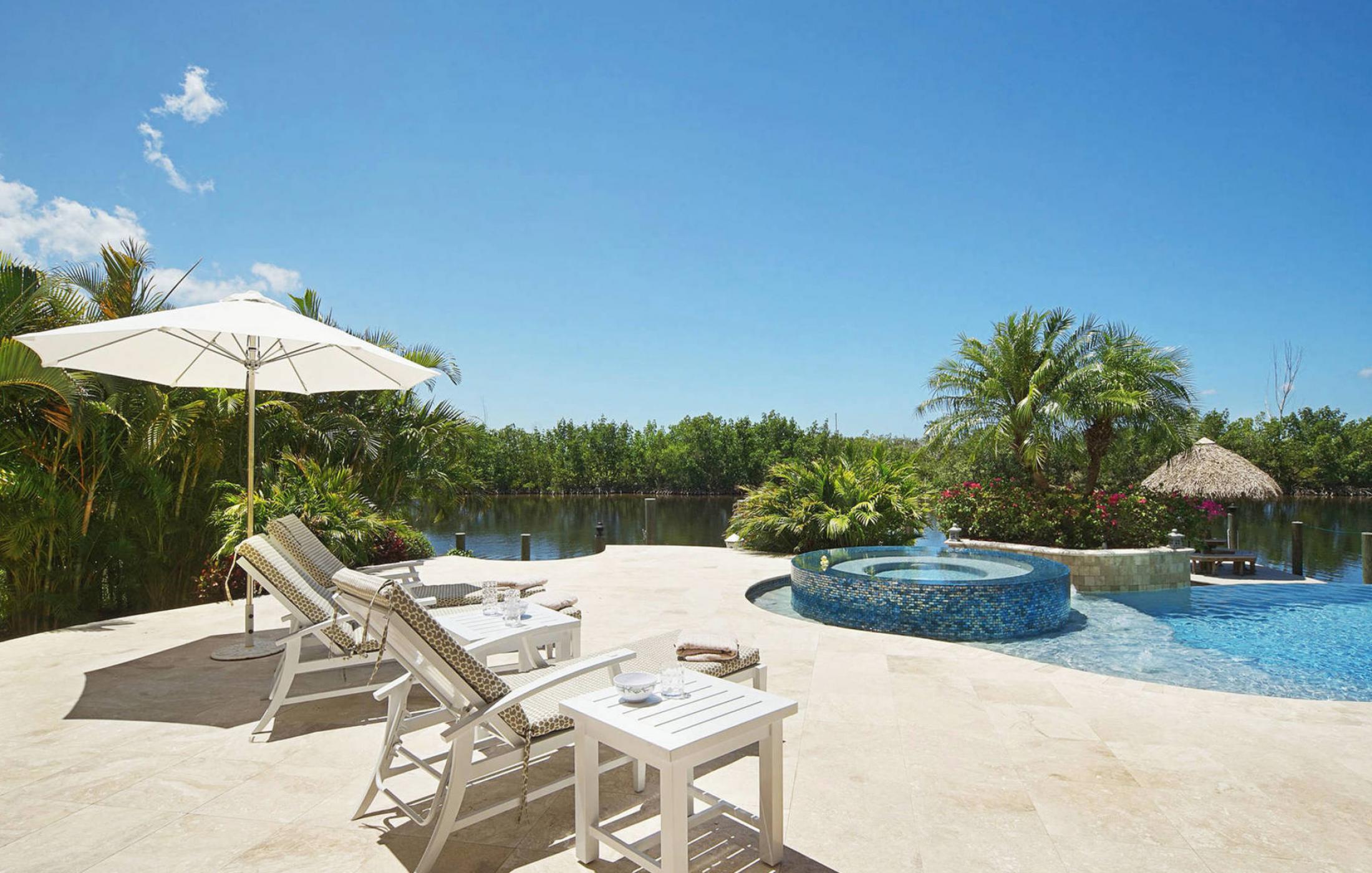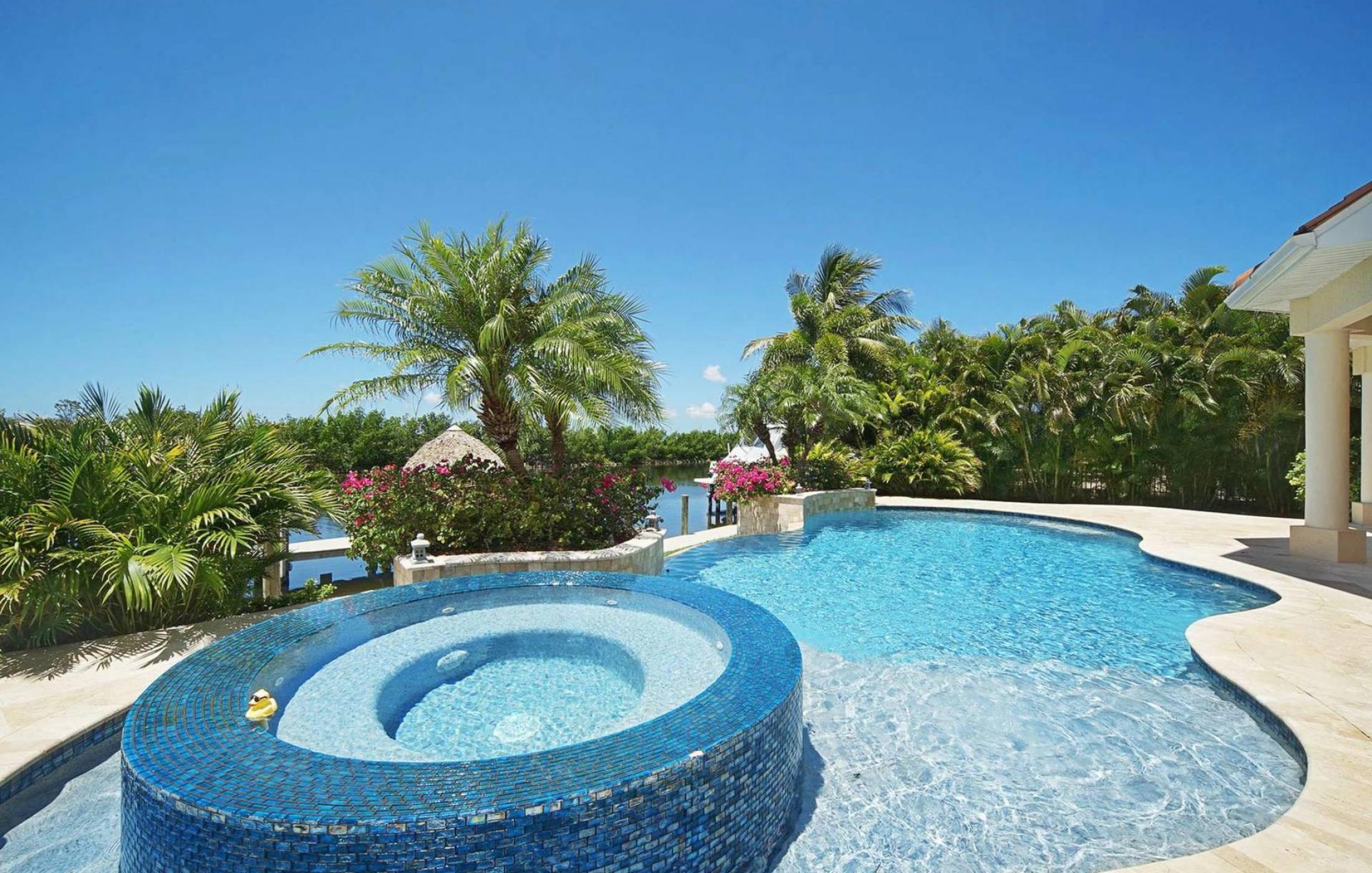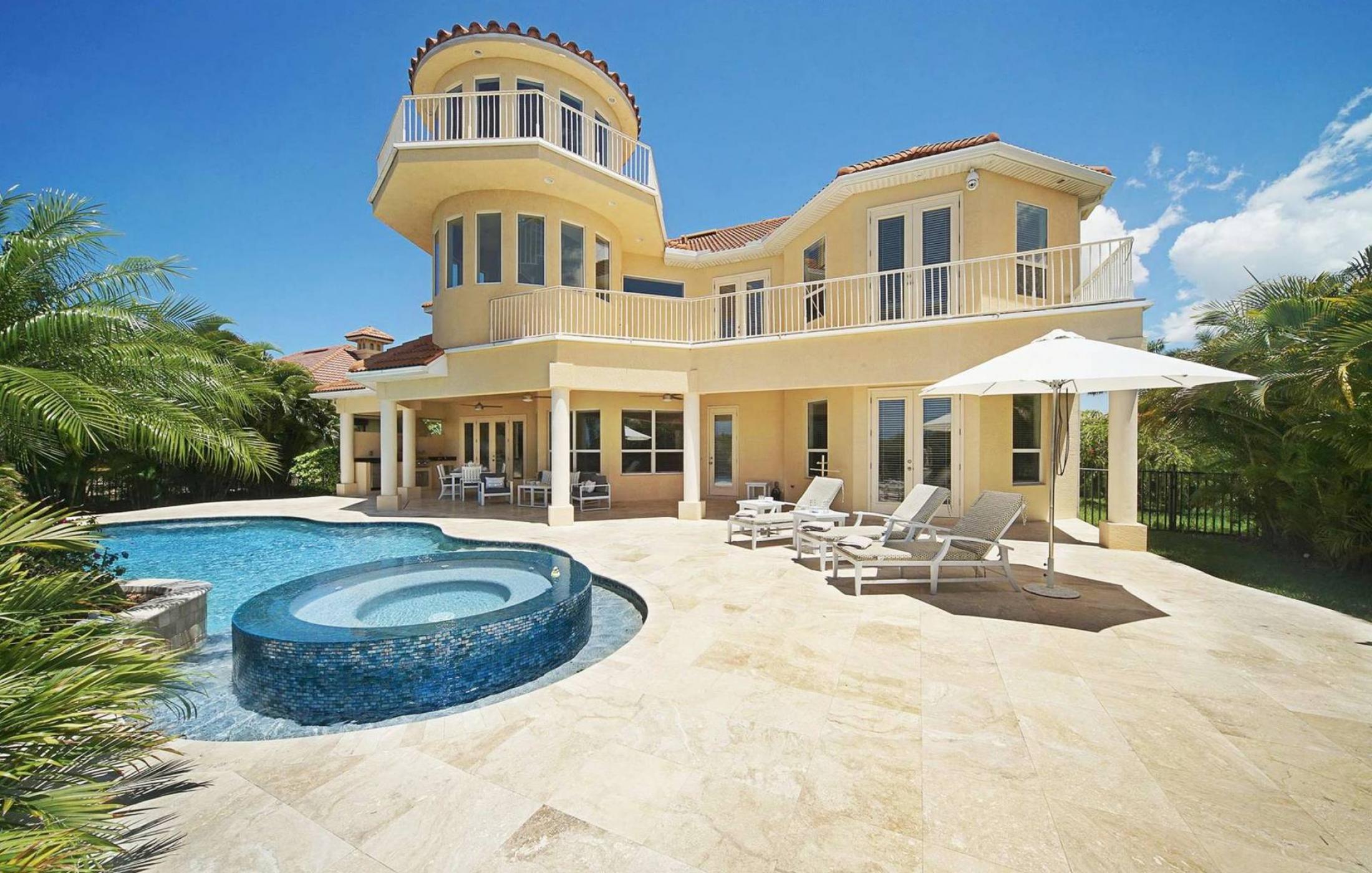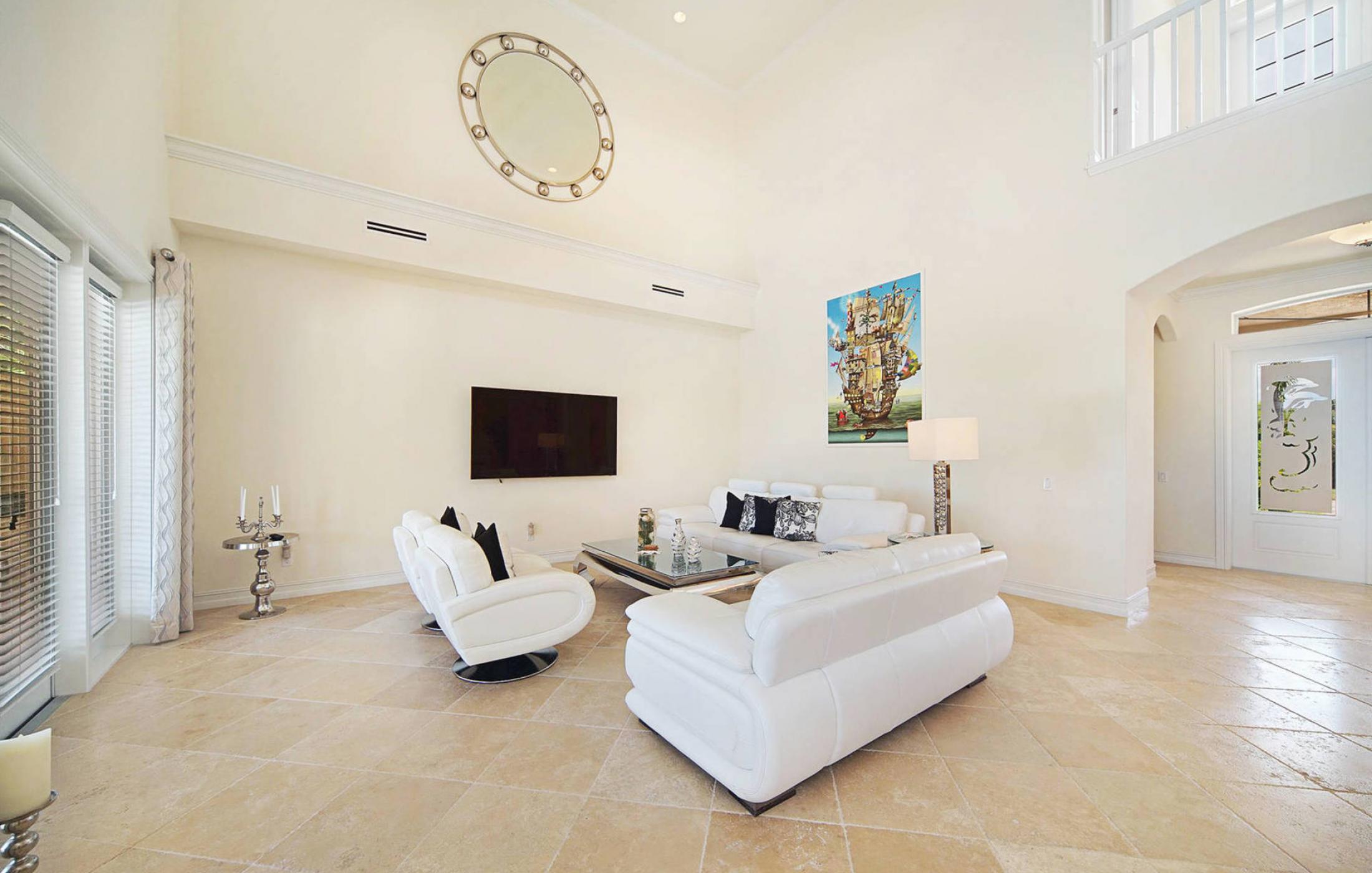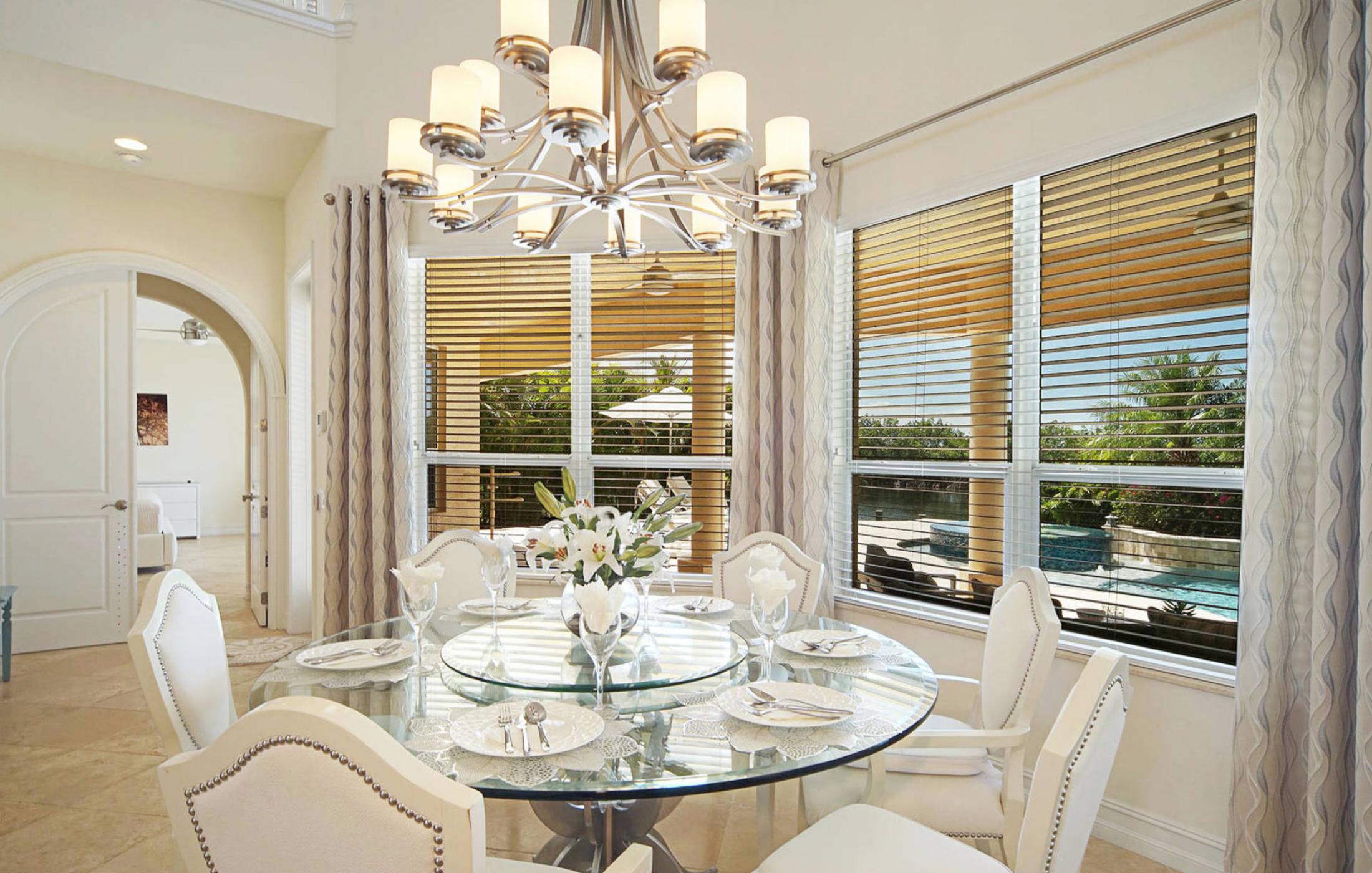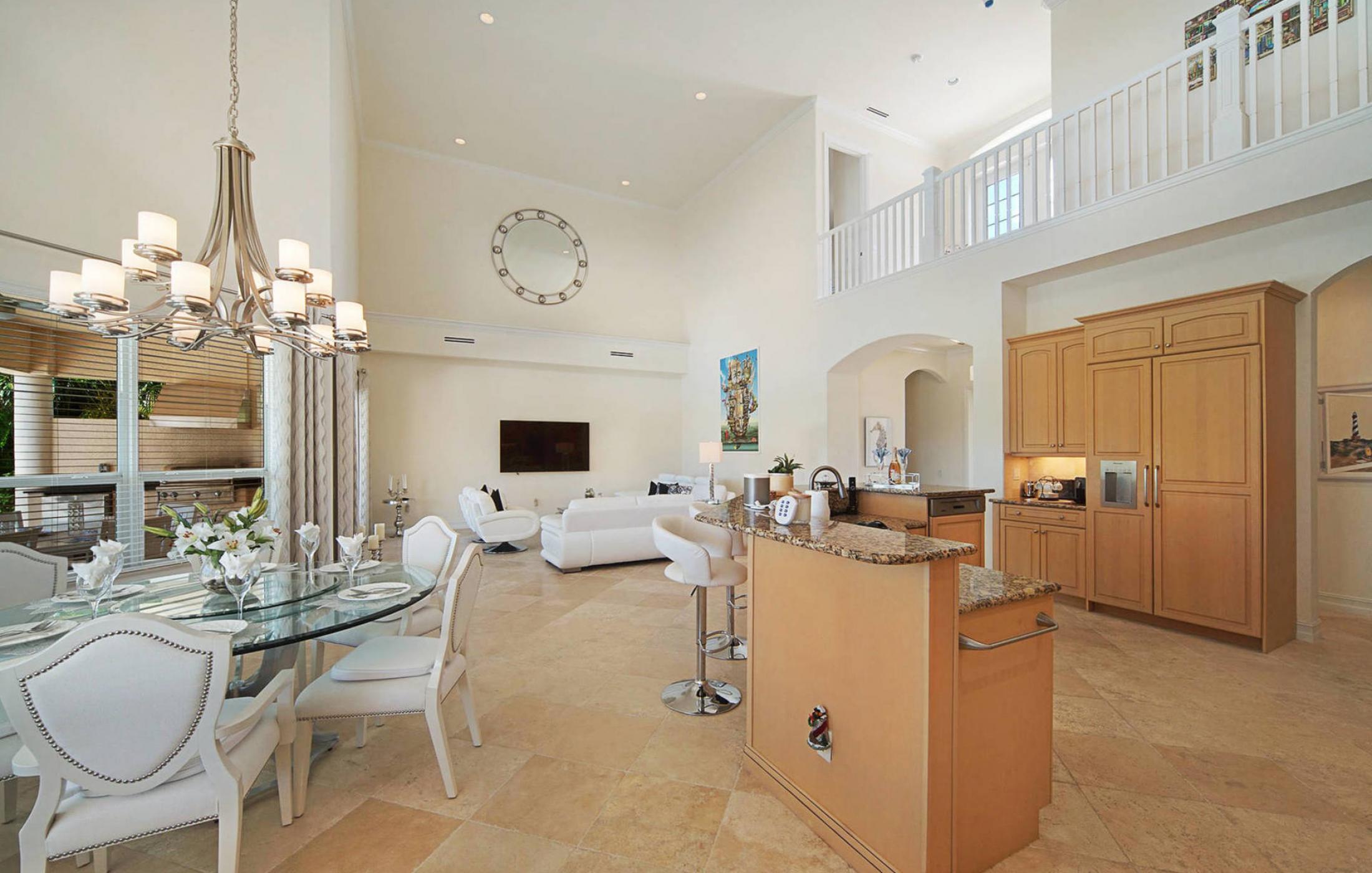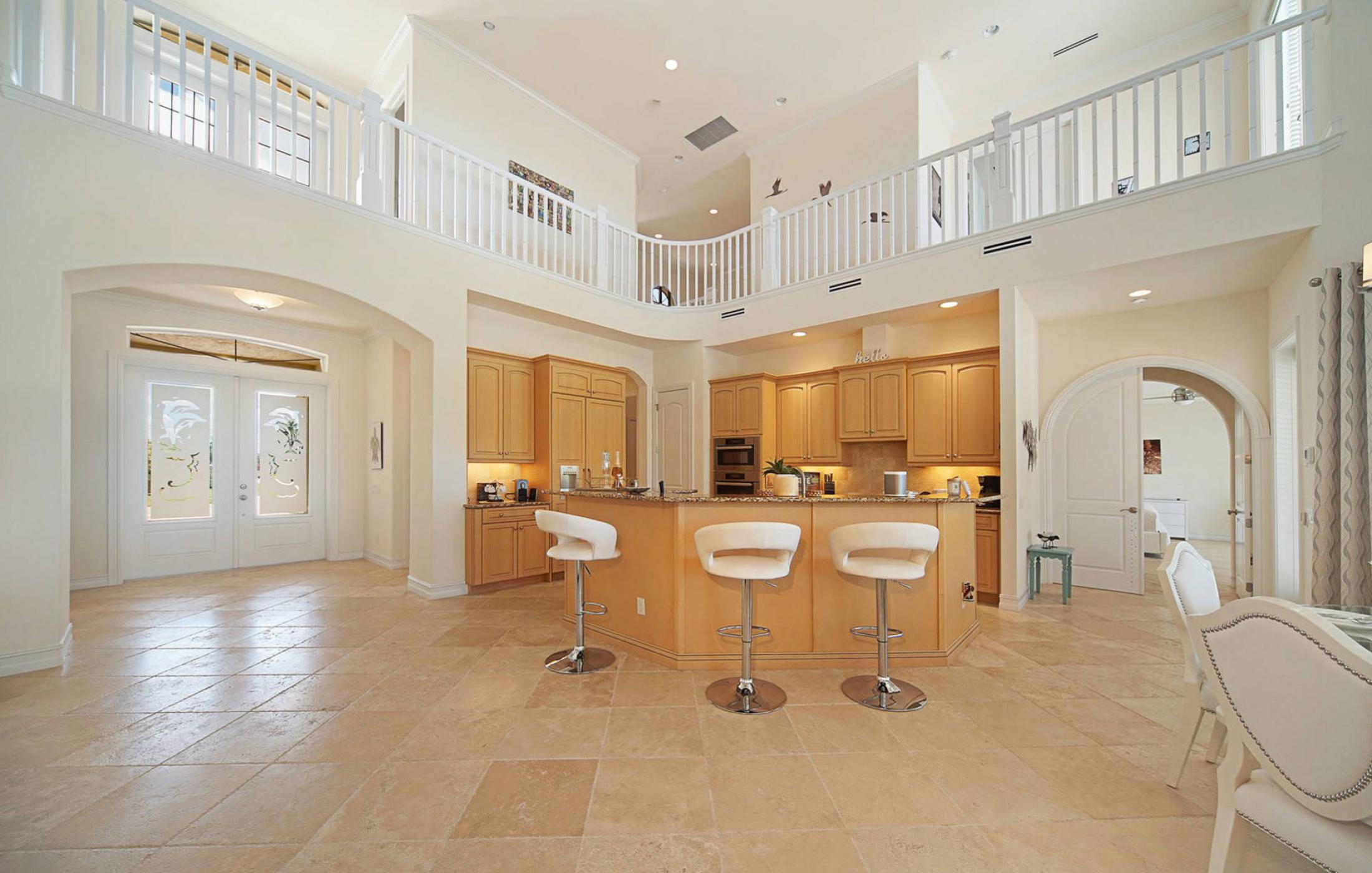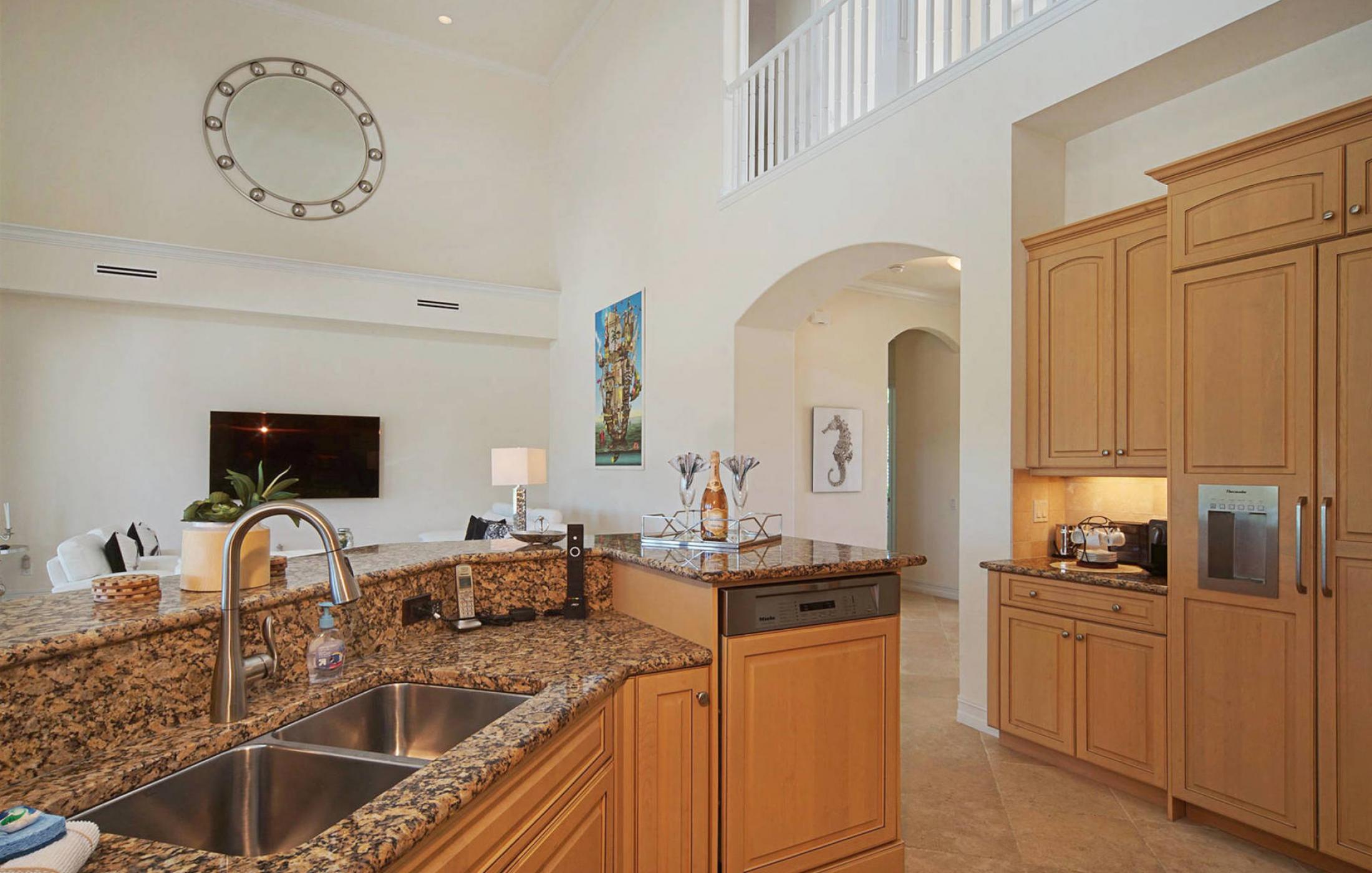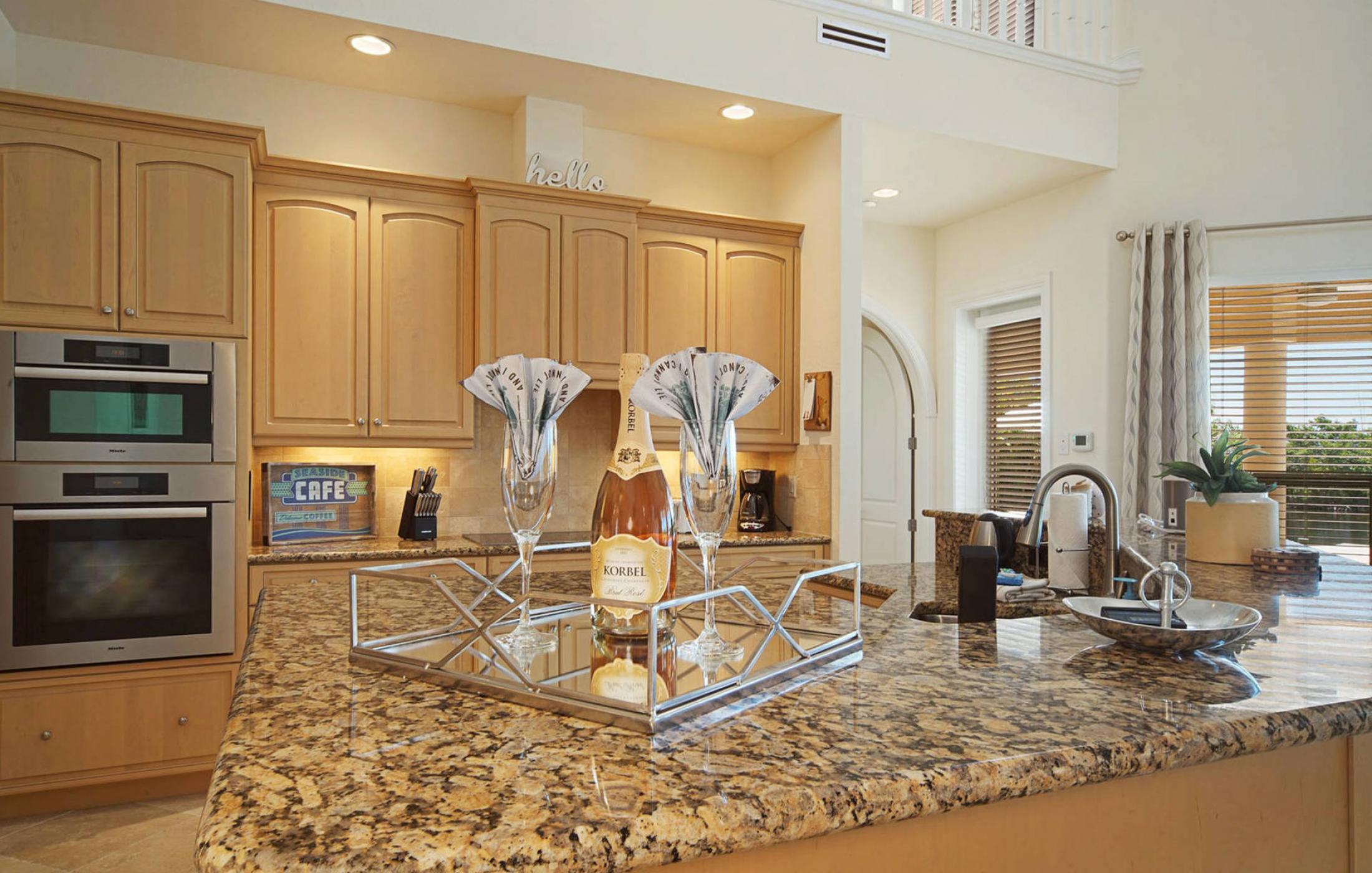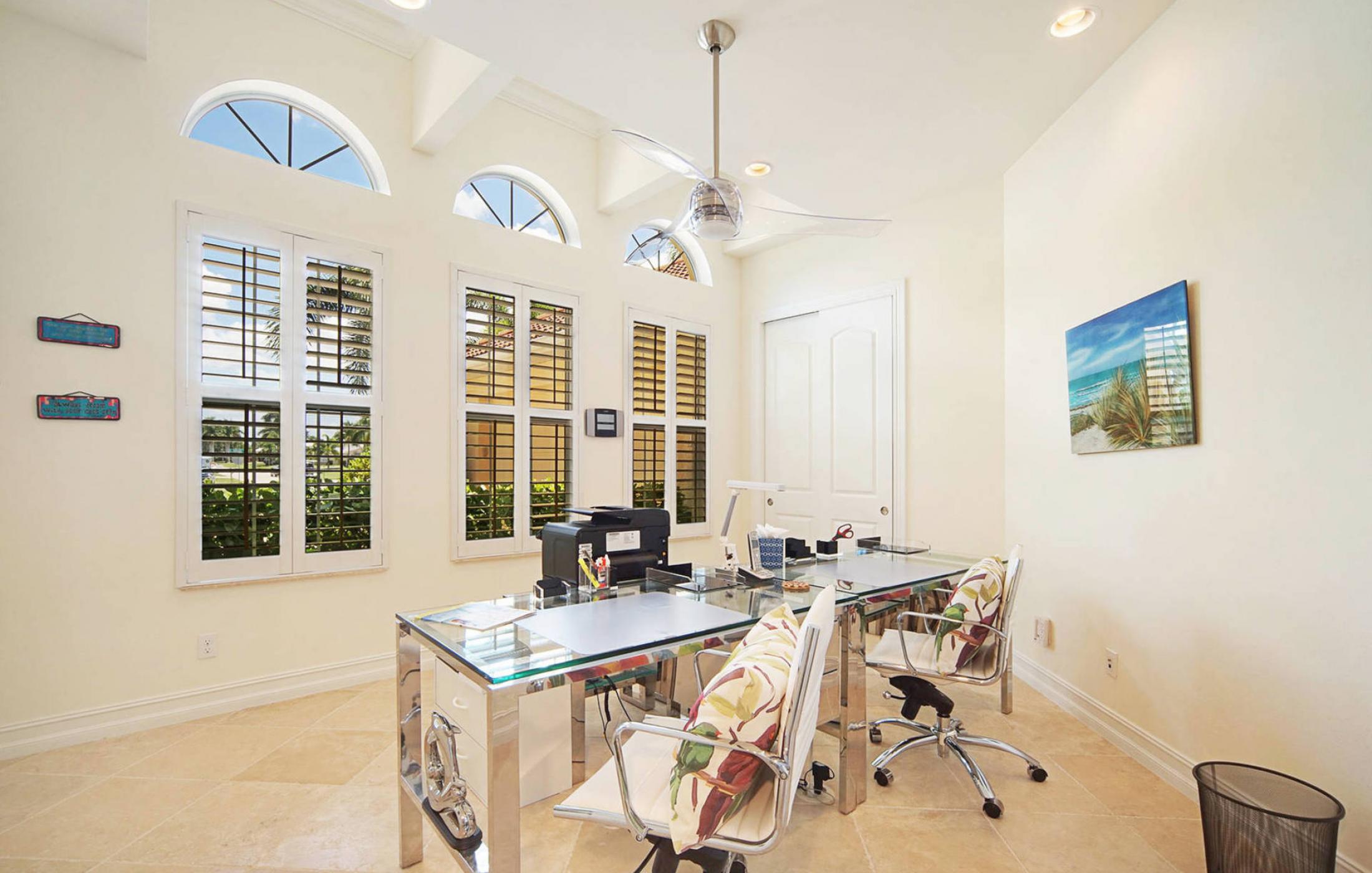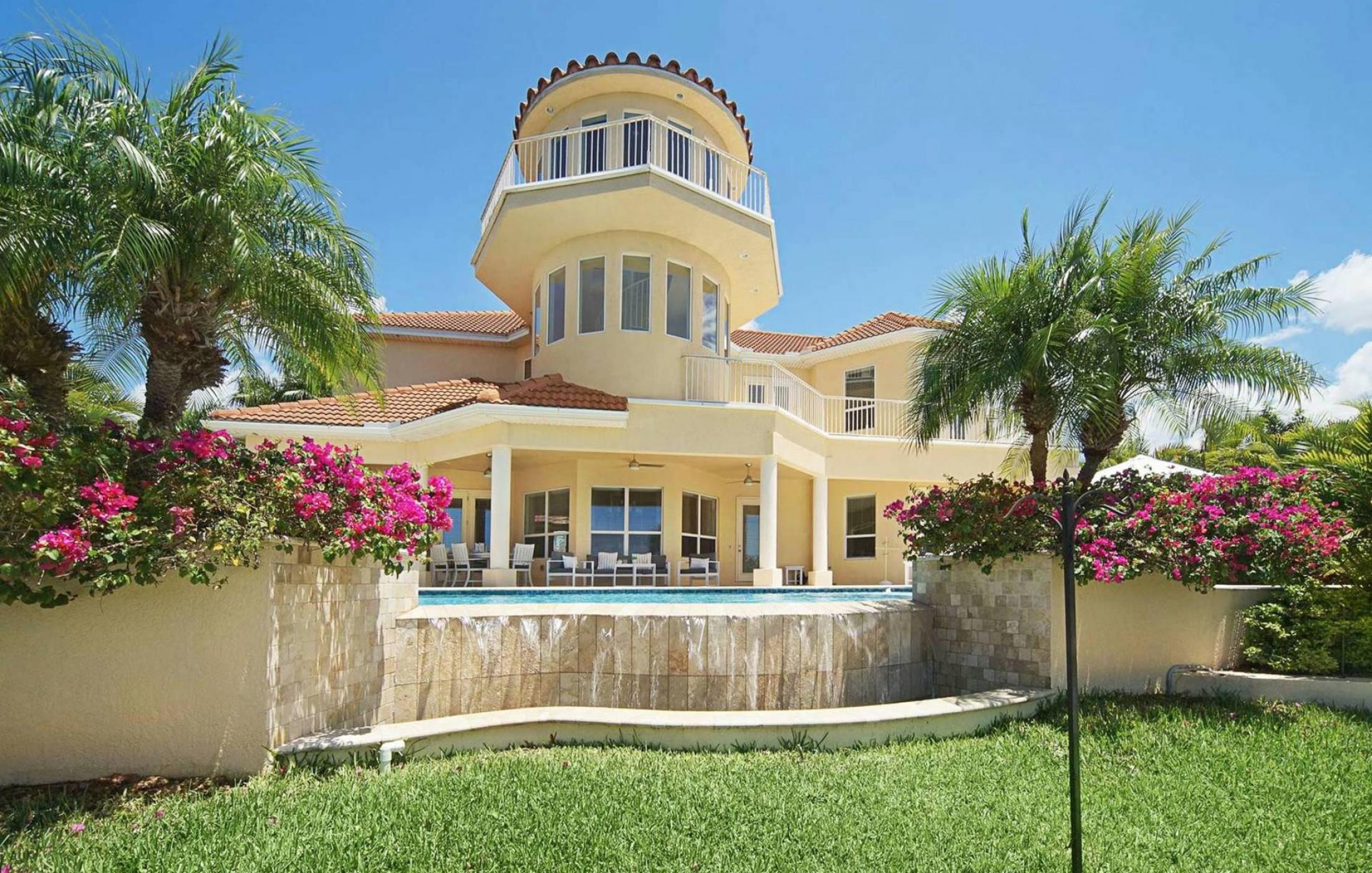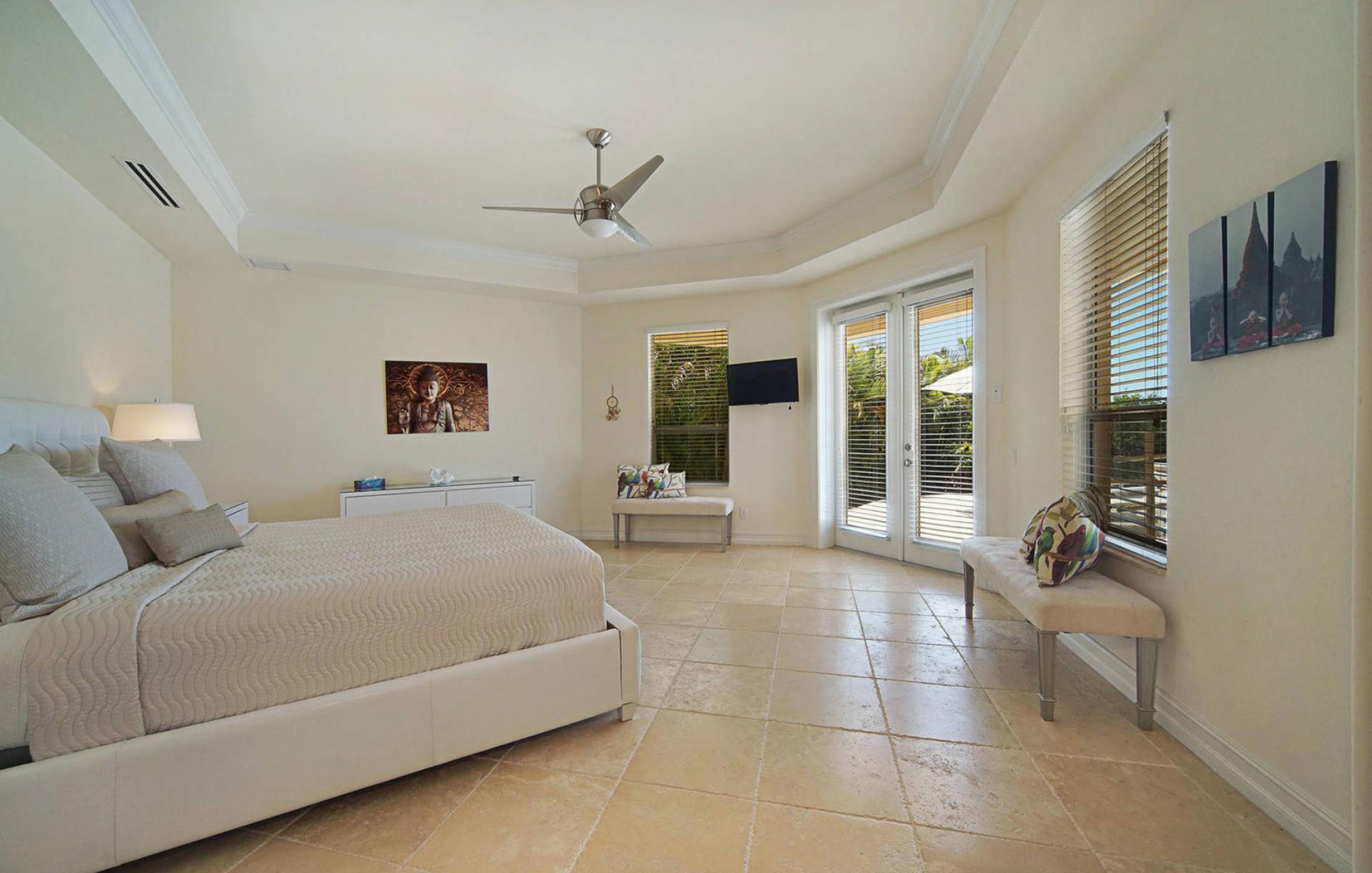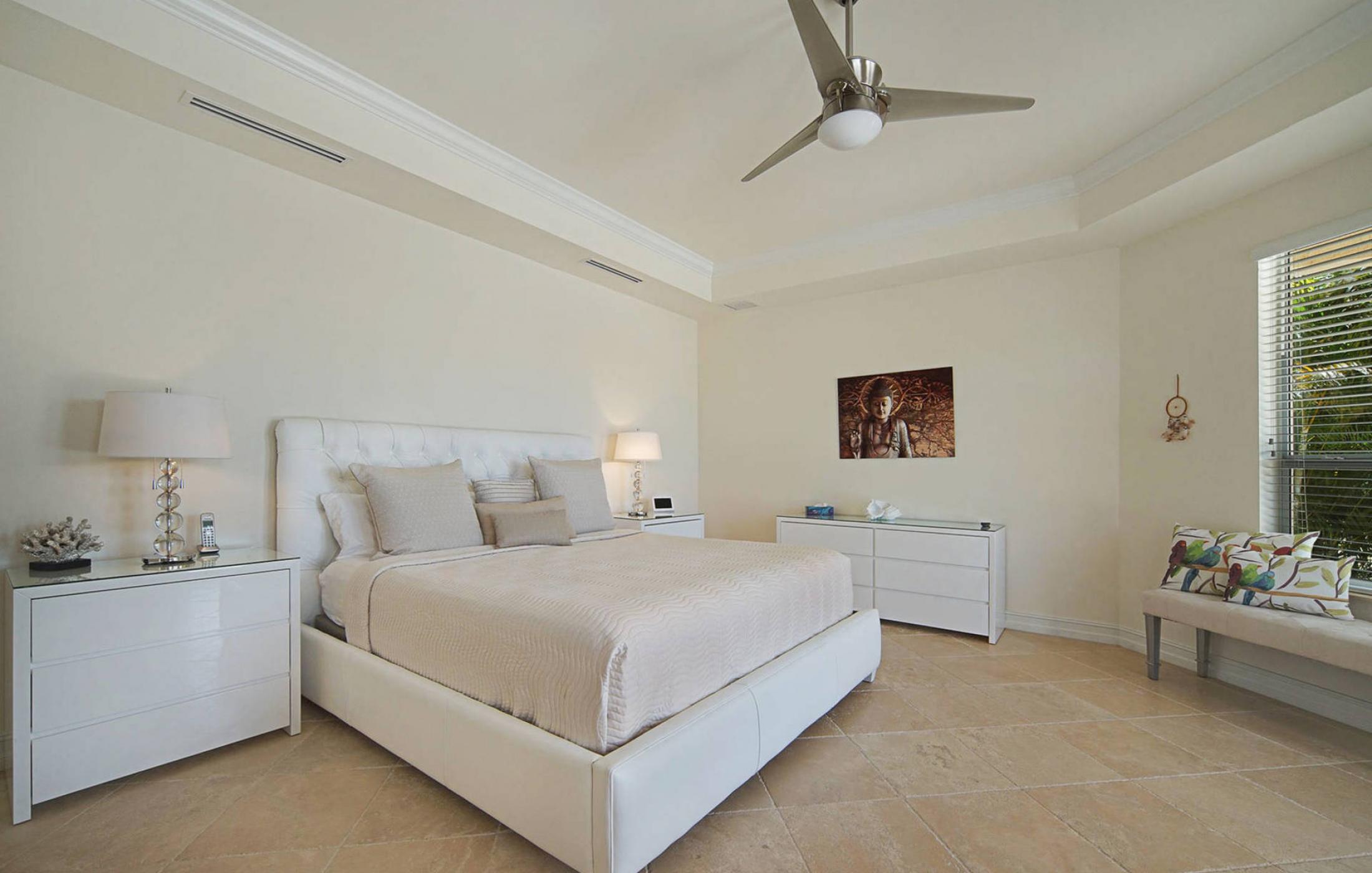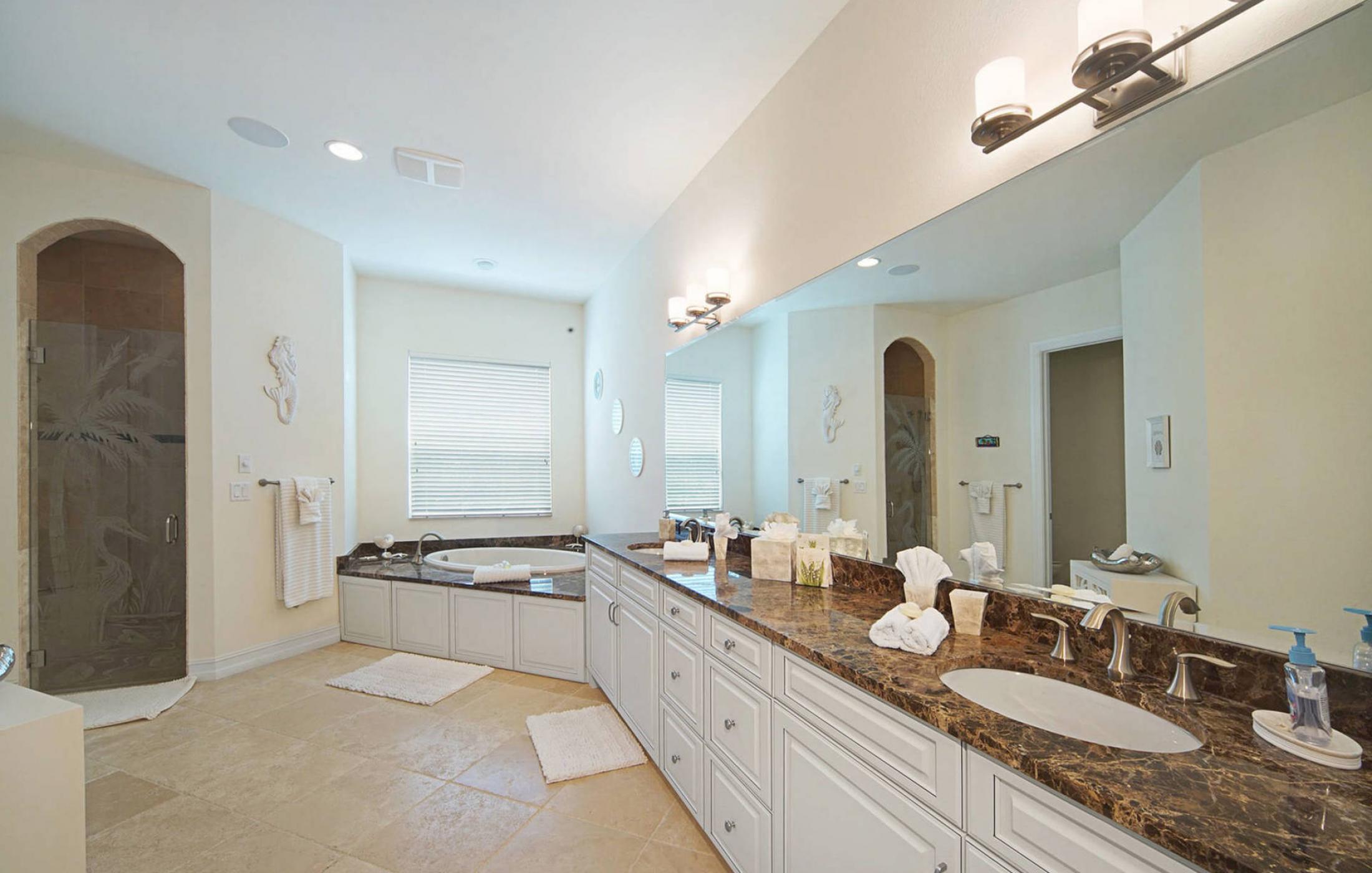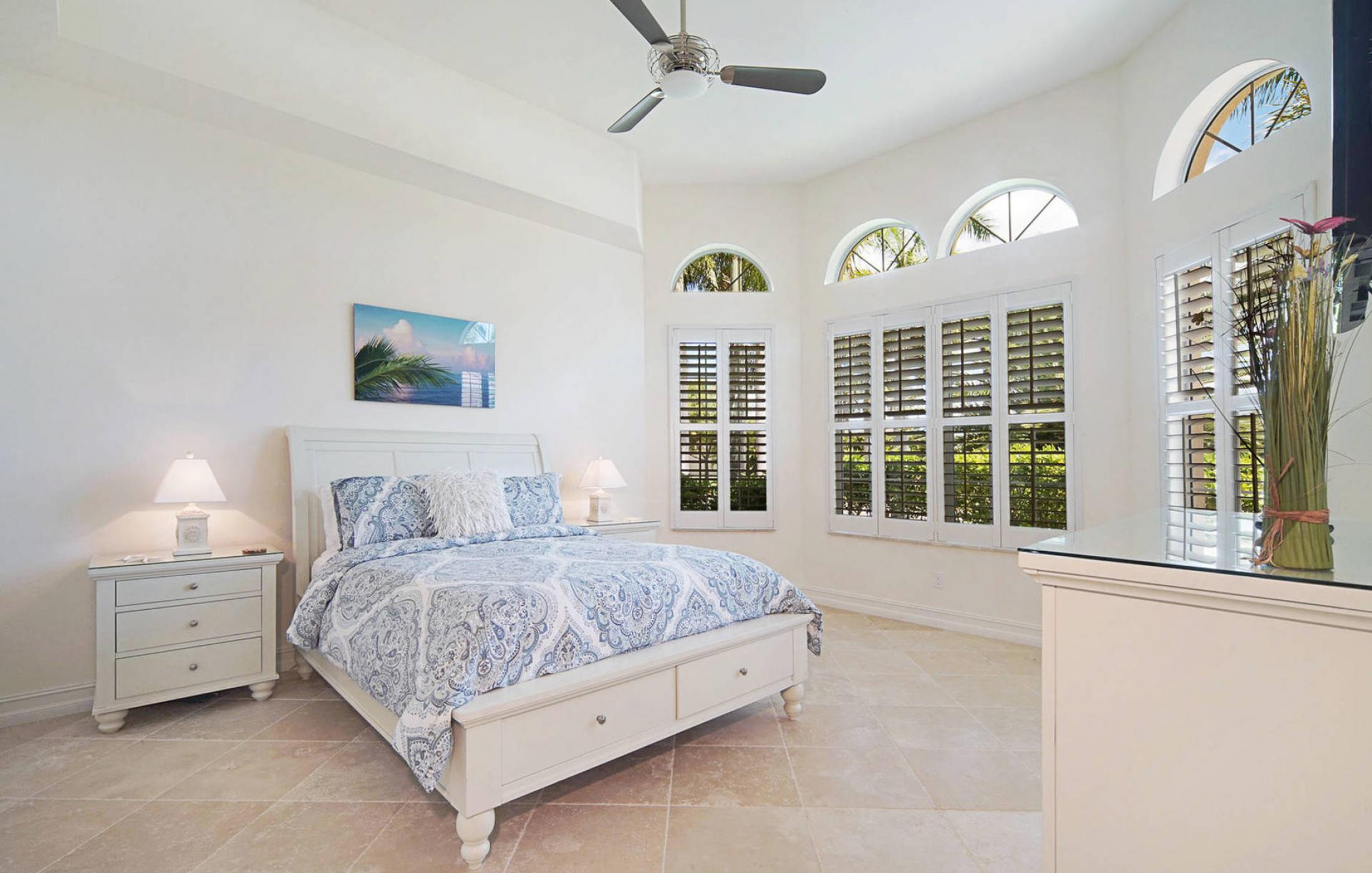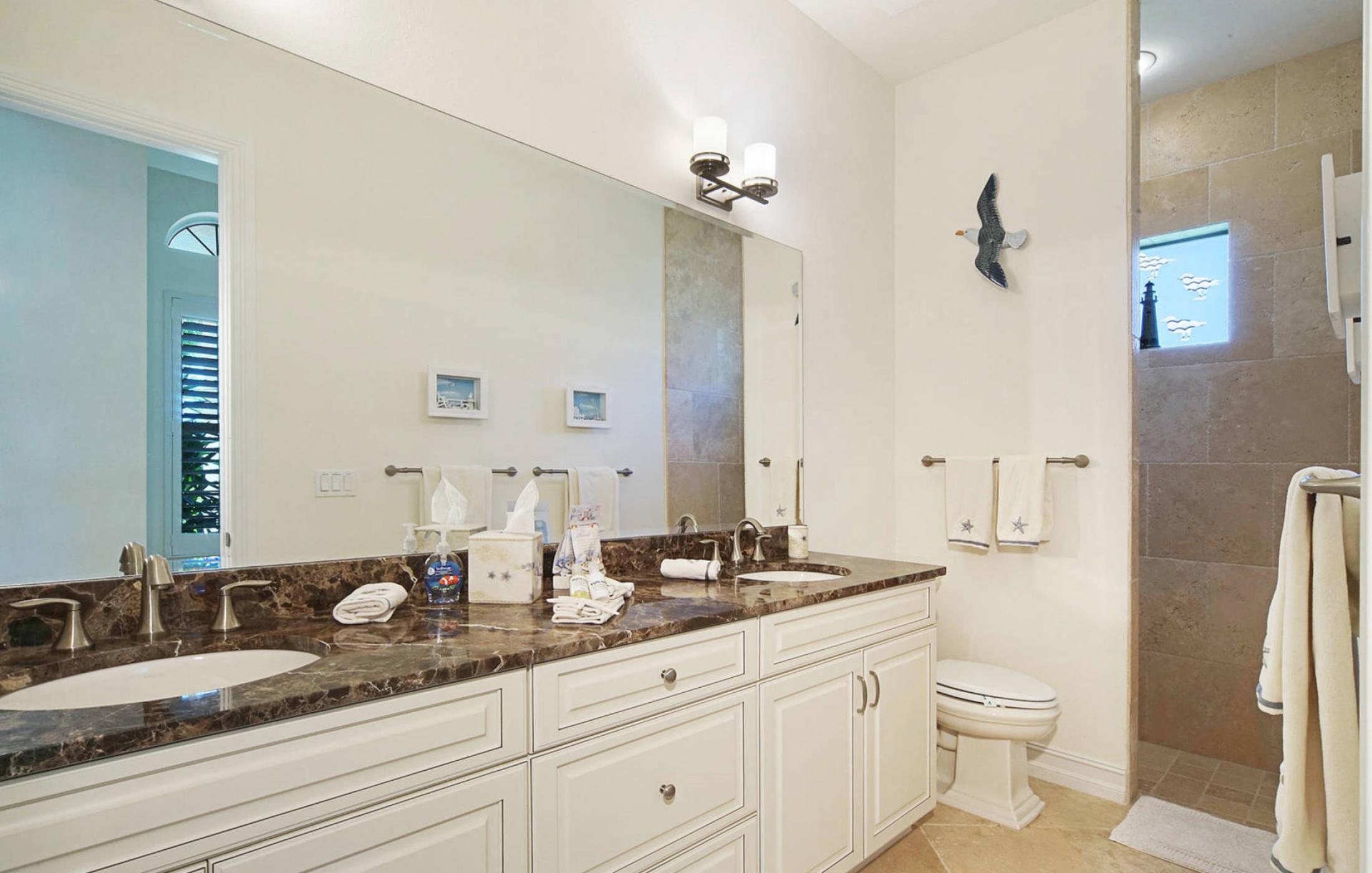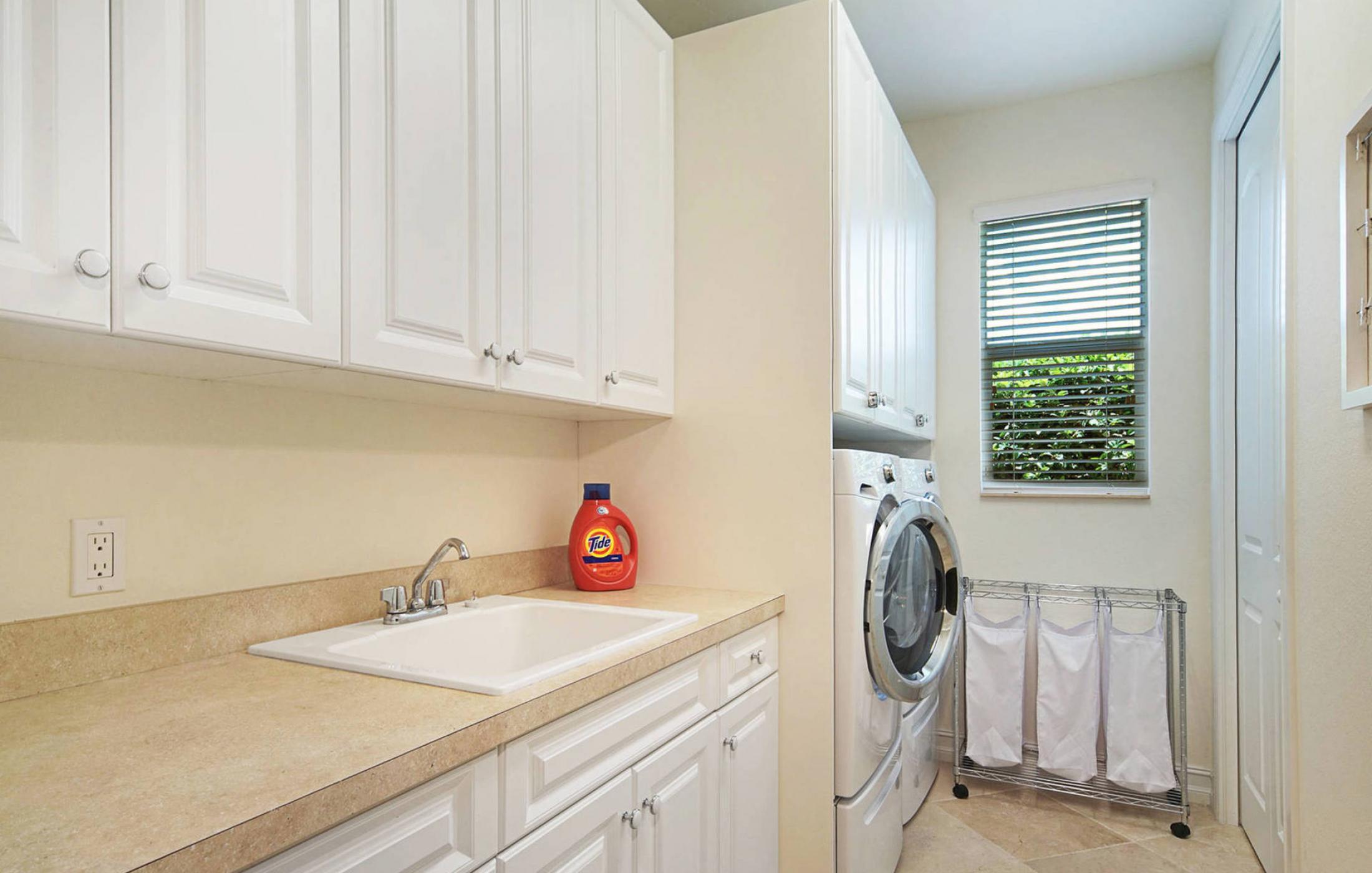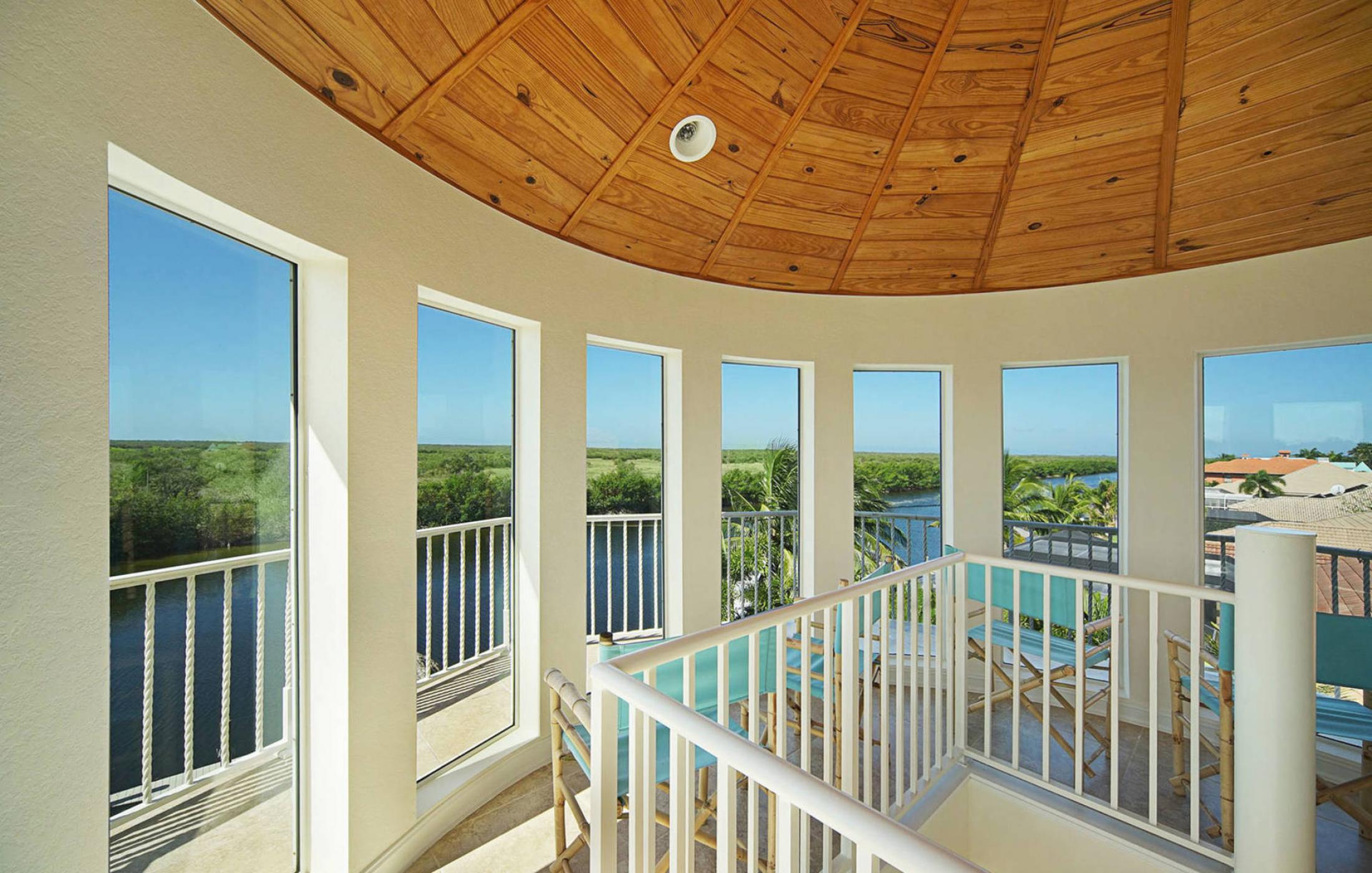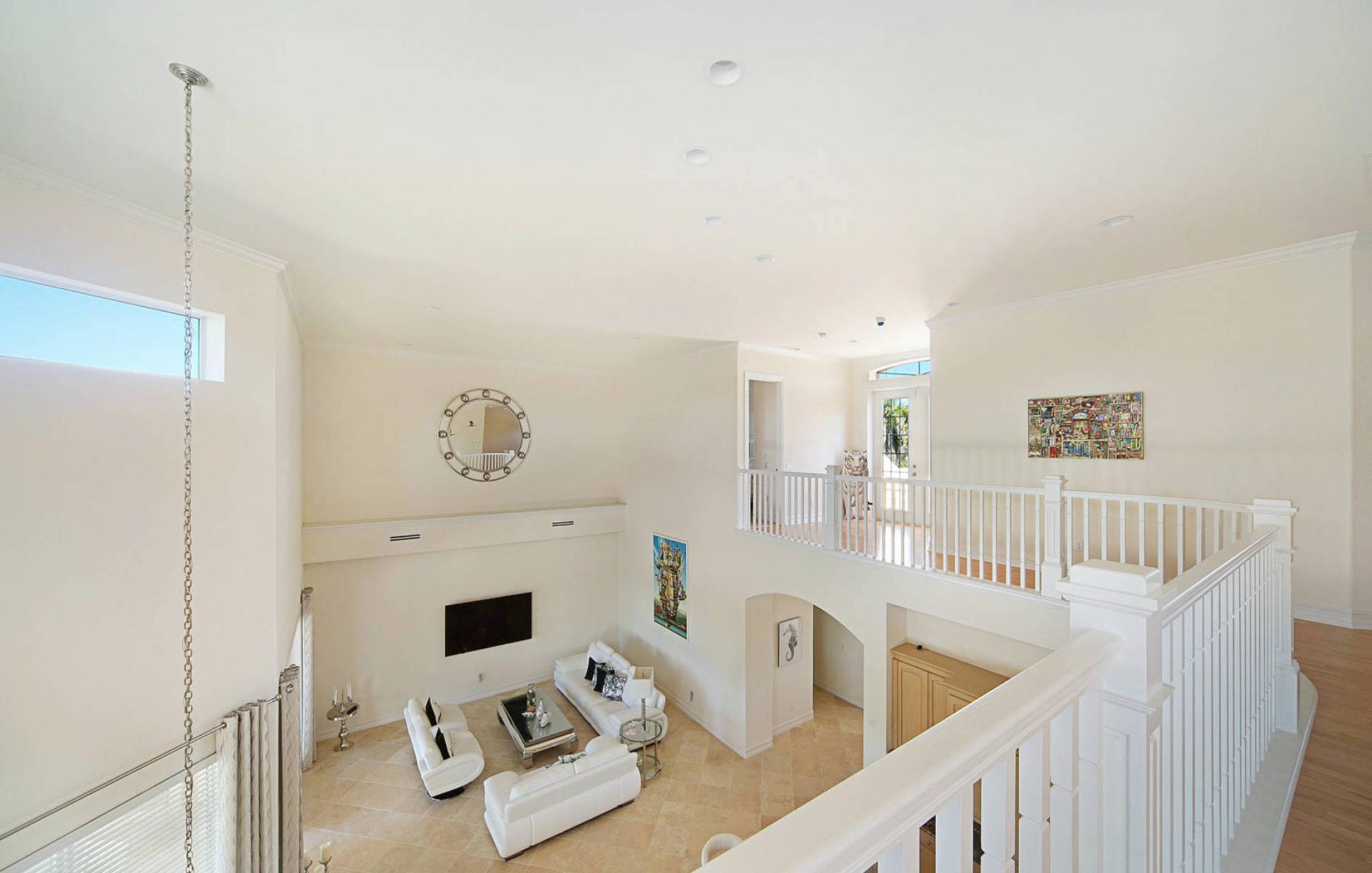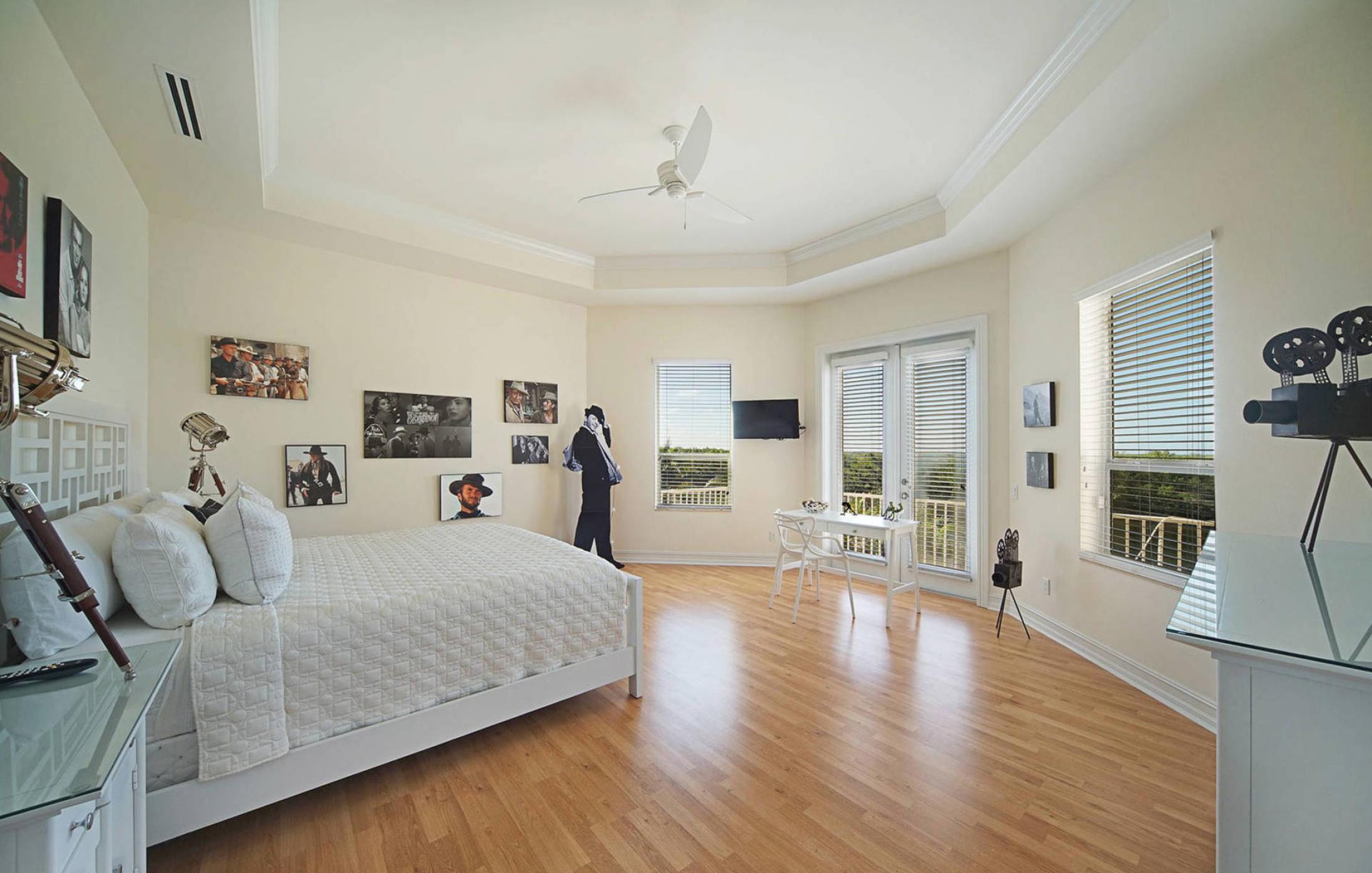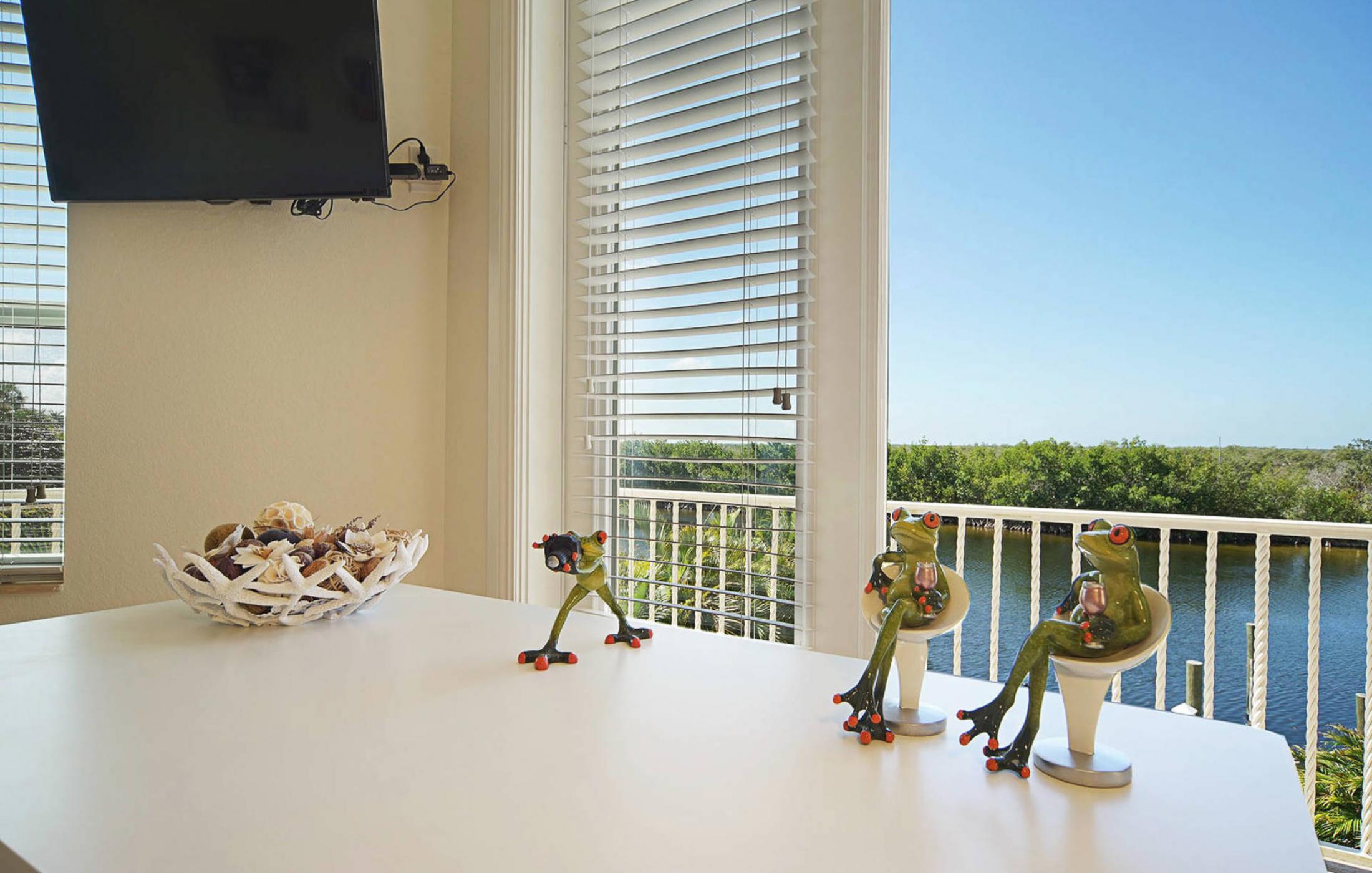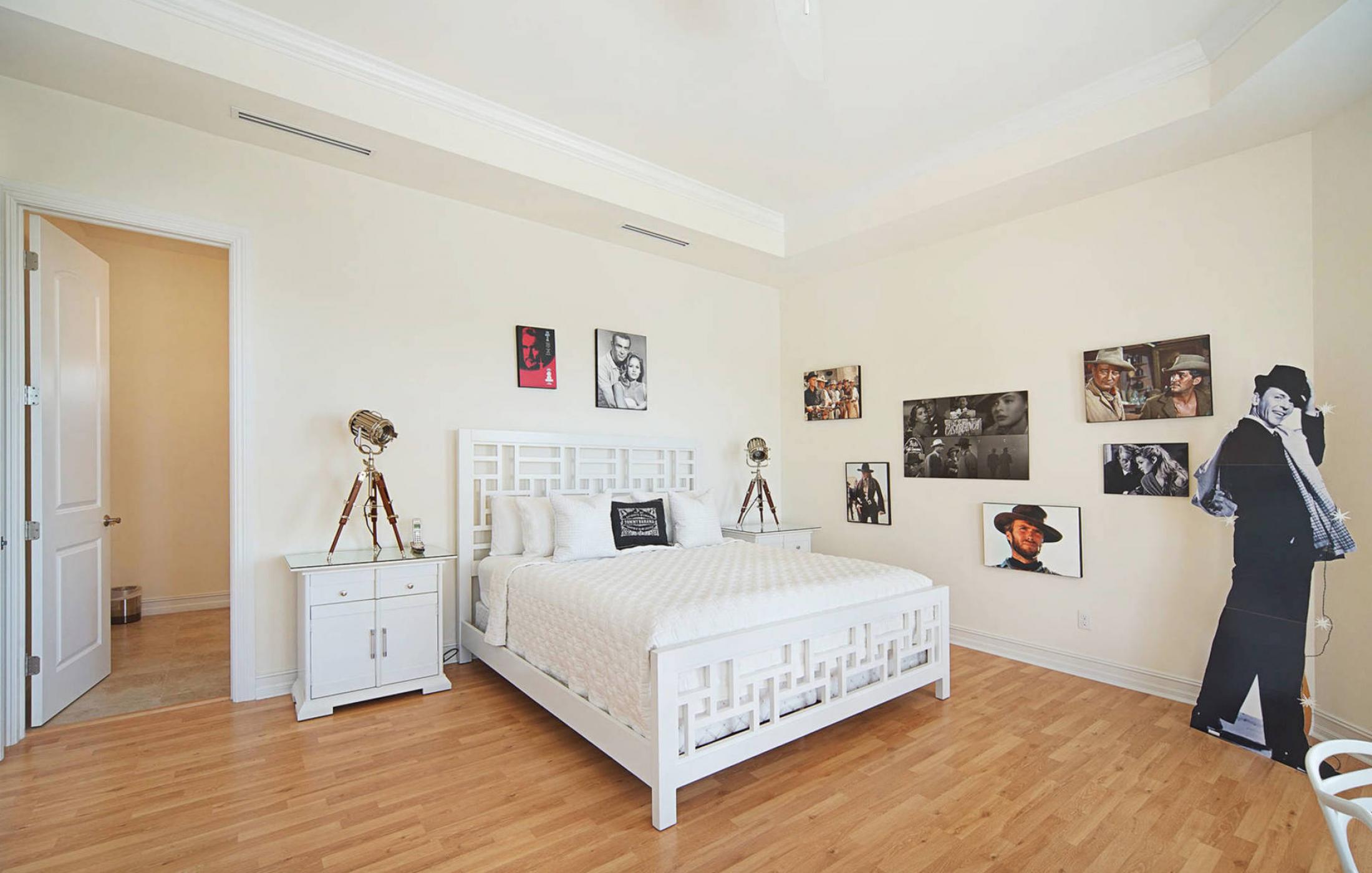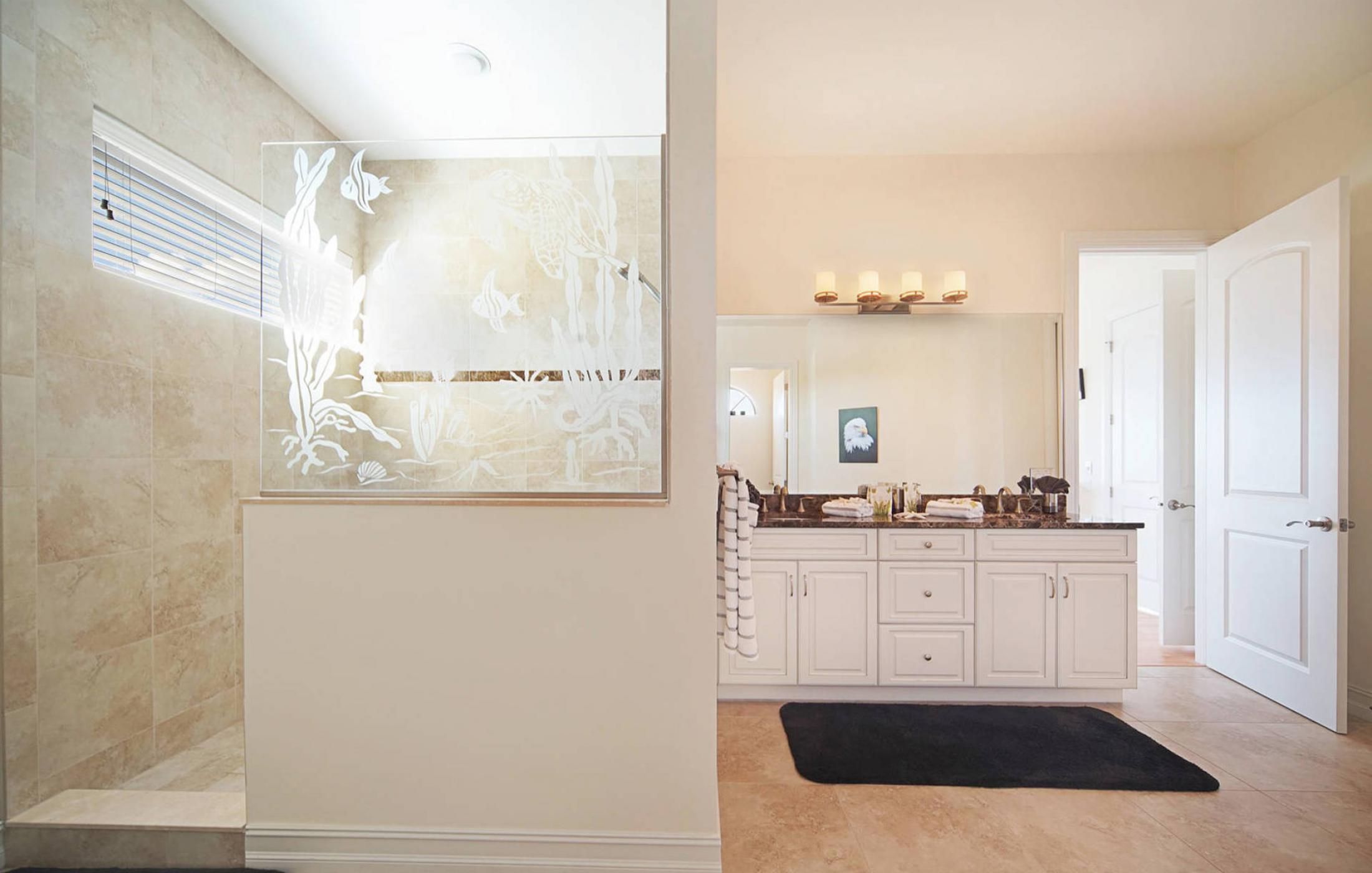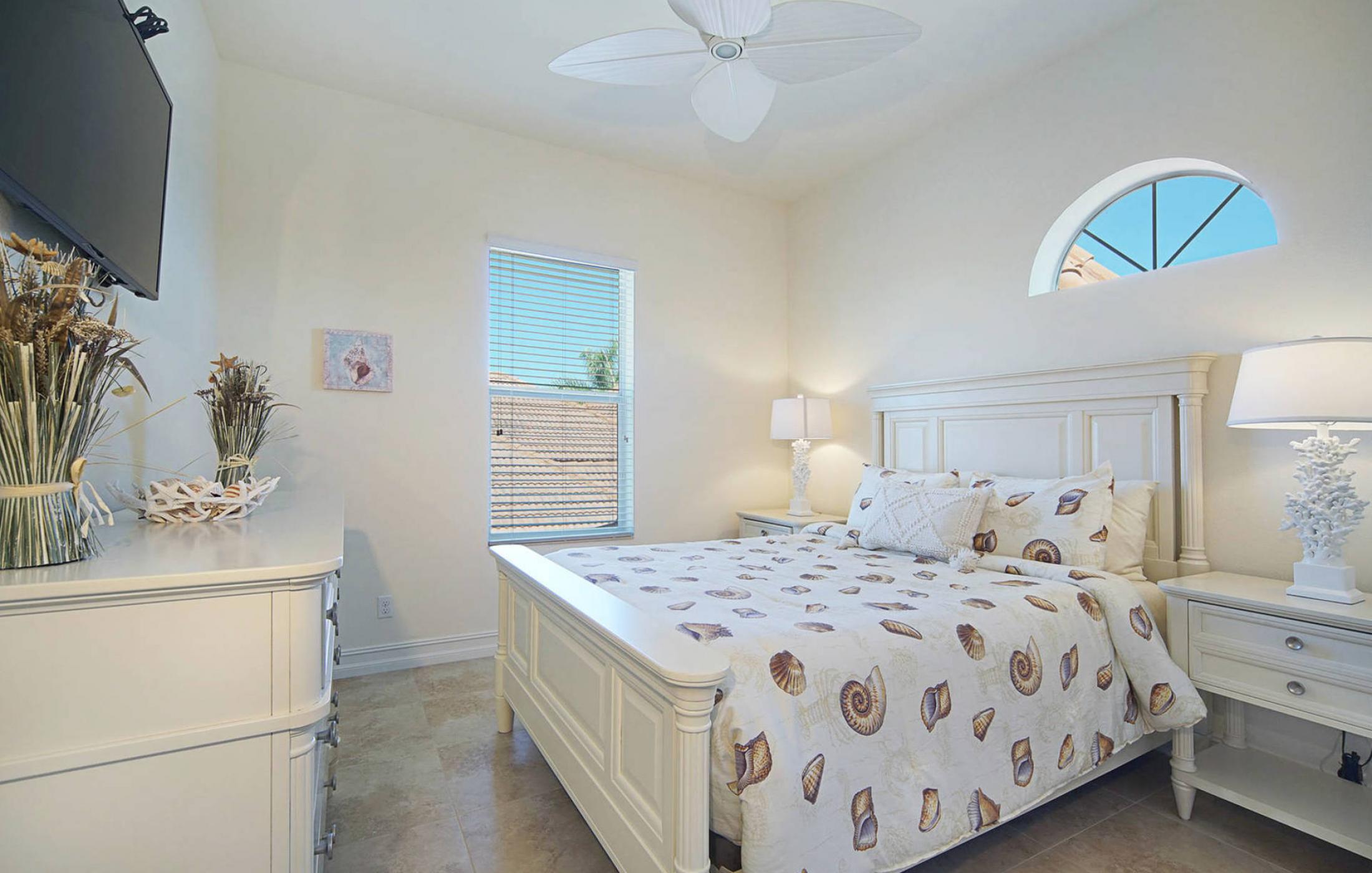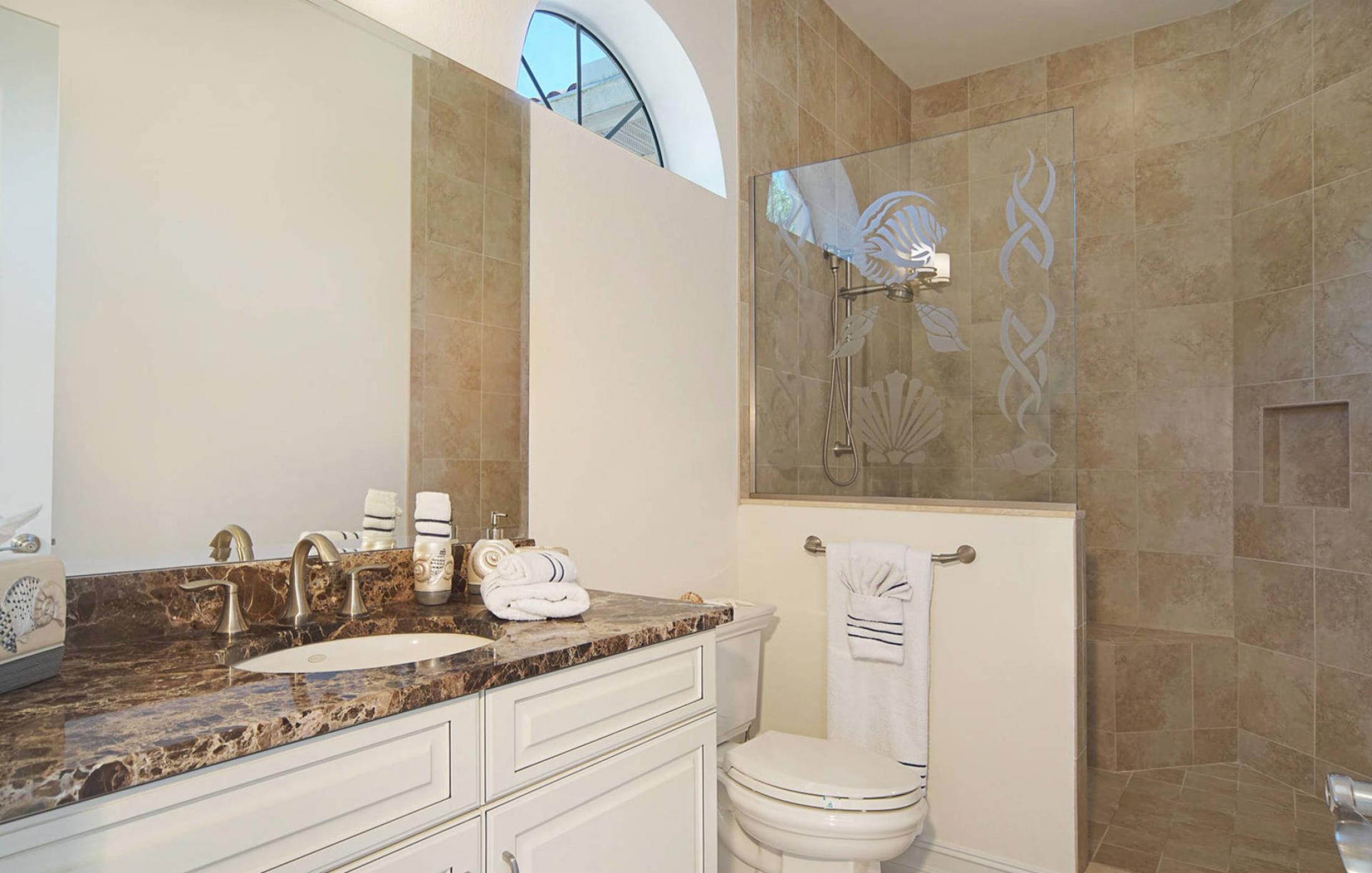 [Form Inquiry not found!]
= Available
= Confirmed
= Check In/Out
= Pending
February 2021
Su
Mo
Tu
We
Th
Fr
Sa
1
2
3
4
5
6
7
8
9
10
11
12
13
14
15
16
17
18
19
20
21
22
23
24
25
26
27
28
March 2021
Su
Mo
Tu
We
Th
Fr
Sa
1
2
3
4
5
6
7
8
9
10
11
12
13
14
15
16
17
18
19
20
21
22
23
24
25
26
27
28
29
30
31
April 2021
Su
Mo
Tu
We
Th
Fr
Sa
1
2
3
4
5
6
7
8
9
10
11
12
13
14
15
16
17
18
19
20
21
22
23
24
25
26
27
28
29
30
May 2021
Su
Mo
Tu
We
Th
Fr
Sa
1
2
3
4
5
6
7
8
9
10
11
12
13
14
15
16
17
18
19
20
21
22
23
24
25
26
27
28
29
30
31
June 2021
Su
Mo
Tu
We
Th
Fr
Sa
1
2
3
4
5
6
7
8
9
10
11
12
13
14
15
16
17
18
19
20
21
22
23
24
25
26
27
28
29
30
July 2021
Su
Mo
Tu
We
Th
Fr
Sa
1
2
3
4
5
6
7
8
9
10
11
12
13
14
15
16
17
18
19
20
21
22
23
24
25
26
27
28
29
30
31
Booking calculator
Please adjust the number of days you want to stay. The minimum stay is 6
The minimum stay over Easter and Christmas is 14 days!
---
Pet fee (per pet + taxes)
---
Important! The calculator is just an estimate and will not provide information about availability, please contact us for availability and detailed pricing!